Book Cover Design
Bloodied Ice & Spoiled Harvest
---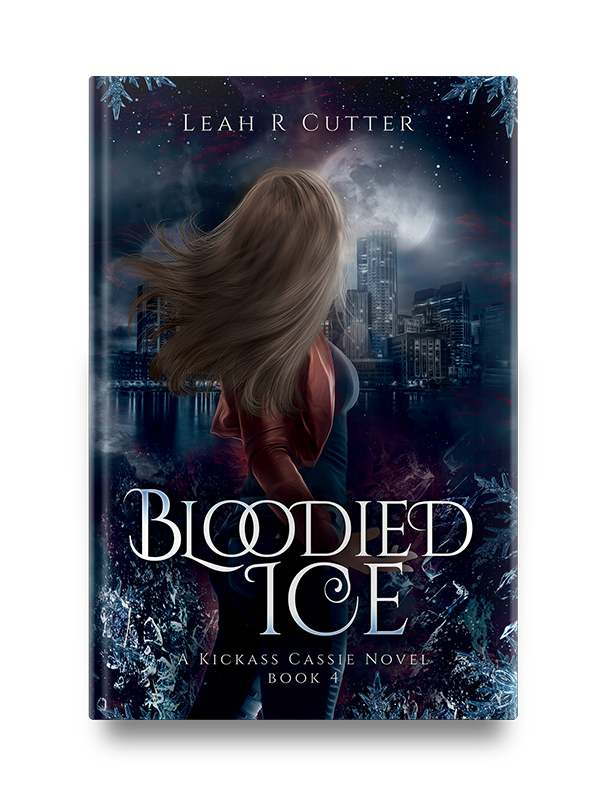 Book III and IV of 'The Cassie Stories'
by Leah Cutter
'Bloodied Ice'
Cassie knows that Hunter bringing a date to the hockey game doesn't presage the apocalypse. Probably.Until a dead body falls out of a rainbow portal and lands on the ice during the game. Okay, so maybe the end of the world looms.

Can Cassie stop it, not just with sarcasm but also with a little help from her friends?"Bloodied Ice"—the final novel in this face-paced urban fantasy series-resolves the issues of a corrupt corporation, gods who meddle with the fate of humanity, and answers whether or not mother really knows best.
'Spoiled Harvest'
Cassie cannot turn away her most recent client. She needs the money. Though honestly, trying to find the woman's damned cat turns her stomach.

But the client also carries a rose with her. It represents…something. Something destructive. Something apocalyptic. Something Cassie can't defend herself from. Not even with sarcasm.

"Spoiled Harvest"—the third novel in this fast-paced urban fantasy series—pits Cassie against an order of monks who follow Zarathustra, more gods, and even more corporate machinations.

The other novels in this series: "Poisoned Pearls", and "Tainted Waters"

The designs are based on the originalwork of book I and II by another designer.