Bringing visions to life on a high level
Do you want your book to stand out from other books on the shelf or at online booksellers? Would you like a cover design that your followers and bloggers often share on social media in order to achieve more reach and thereby generate more sales?
In everything I create, I believe that individually designed bookcover design helps publishers and self-publisher authors present books in a more positive and successful way in society in order to inspire readers effectively and permanently! 🎉

We are surrounded by countless books, and a large number of books are consumed both in private and in business. Nowadays it is becoming more and more important to design books individually and effectively, so that they stand out clearly from the crowd, because I believe that this has positive effects and good impressions on the readers.
This belief combined with my fascination for individually designed book cover designs are what graphic design is all about.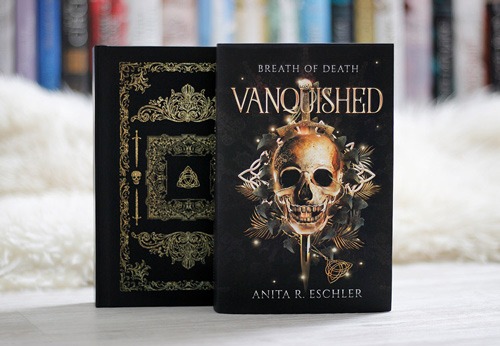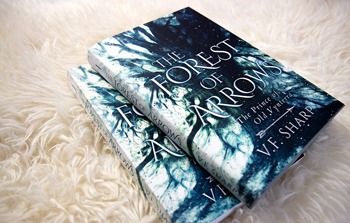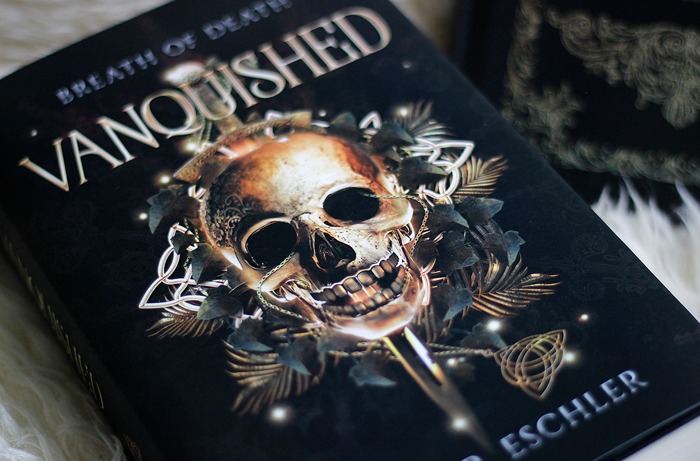 Efficient and effective design
In order to use the advantages resulting from a custom-made design, as a book cover designer I help publishers and self-publisher authors to get their own individually designed book cover design that stands out from the competition. As a professional designer, the love of design and creative perfectionism are among my highest values.
Therefore, as a book cover designer, my goal is to conceptualize and create effective and successful design with creativity, patience and care, so that these designed books, I believe, have the most positive effects on the readers.
Book cover design and custom graphic design
So that advantages for my customers can develop, I create eye-catching book & magazine design, but also merchandising design, web & social media design, logo & corporate identity, label & packaging design and advertising & business design. I keep doing this until my customers are completely satisfied with the designs and services I have created.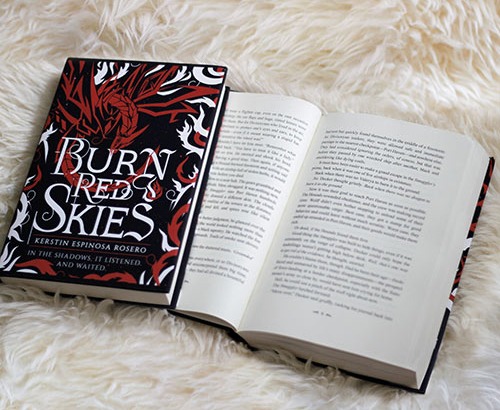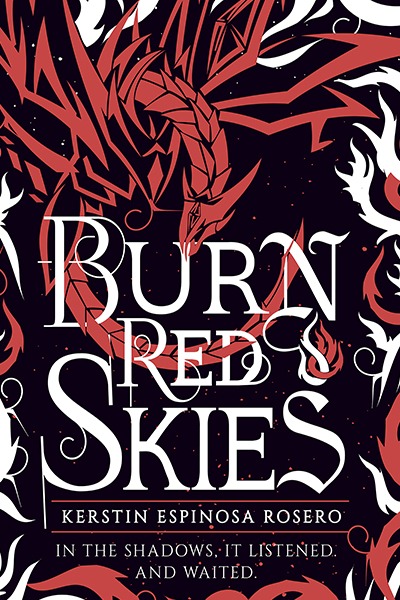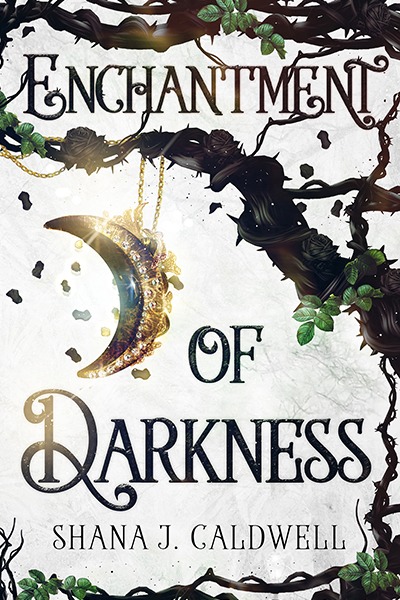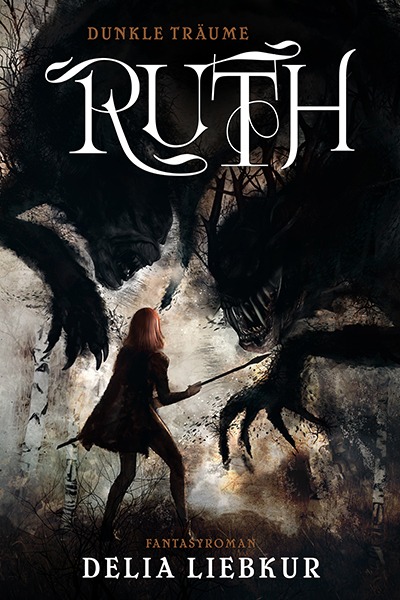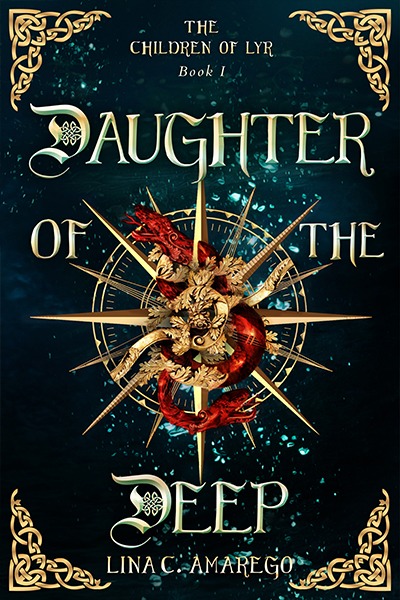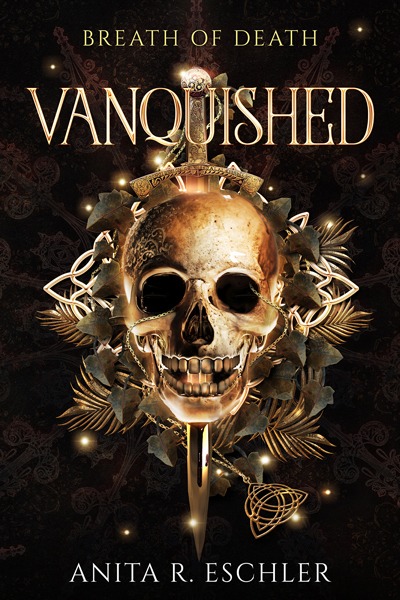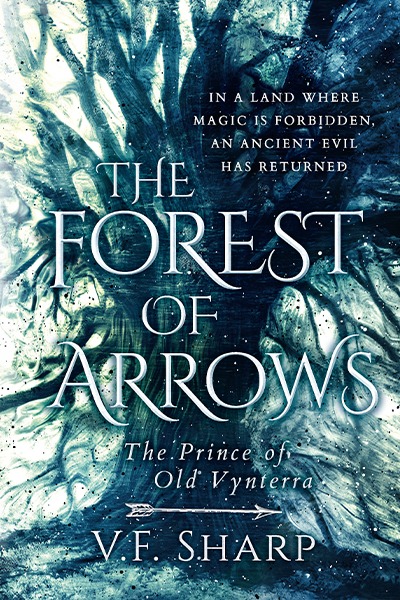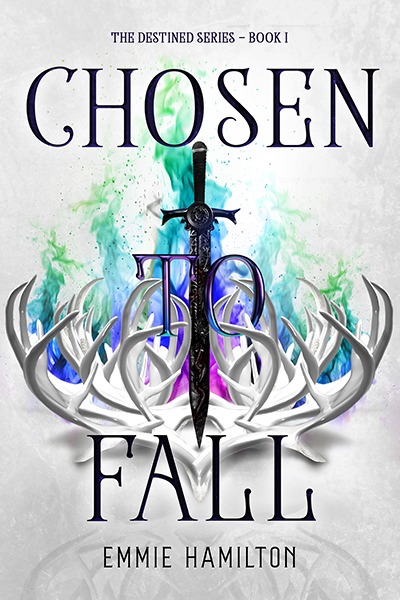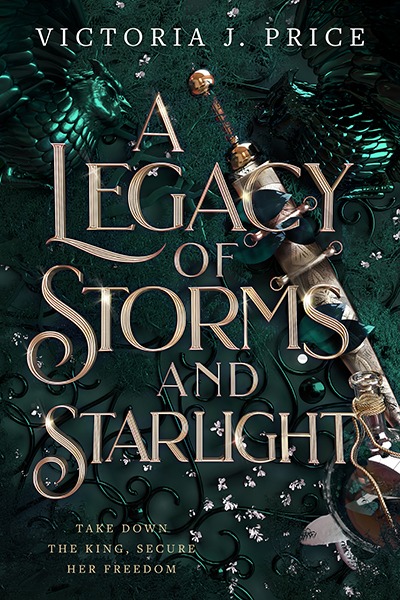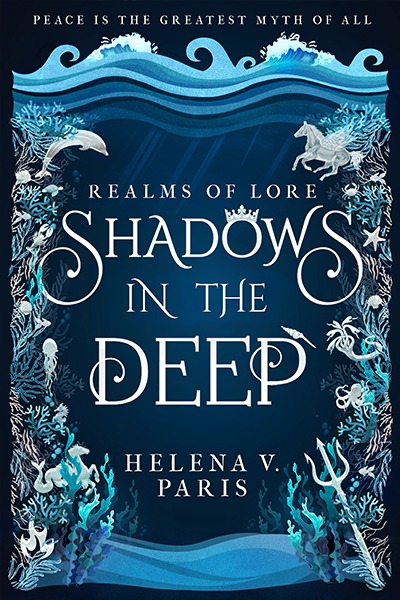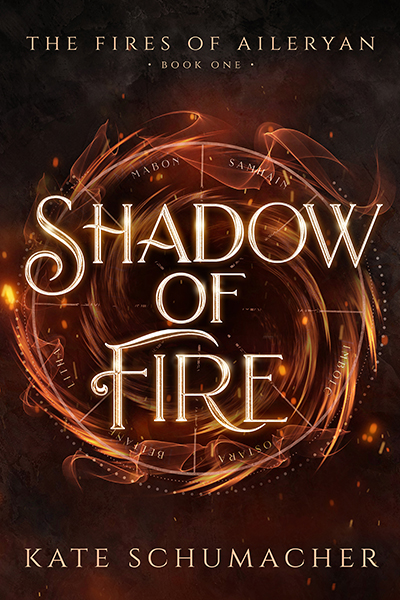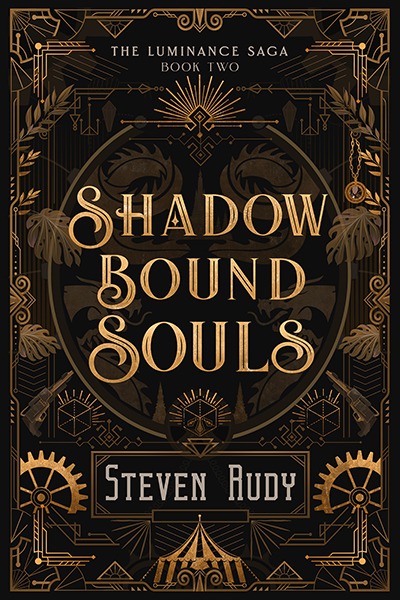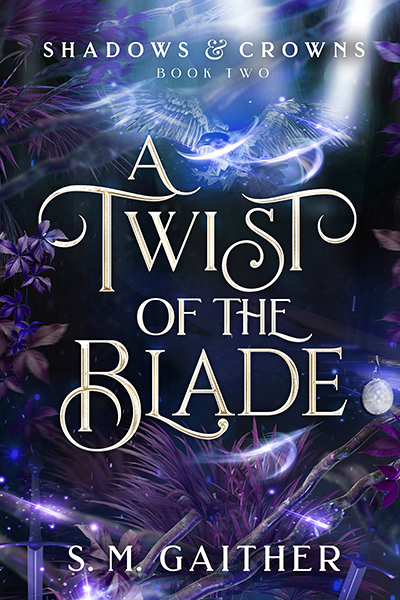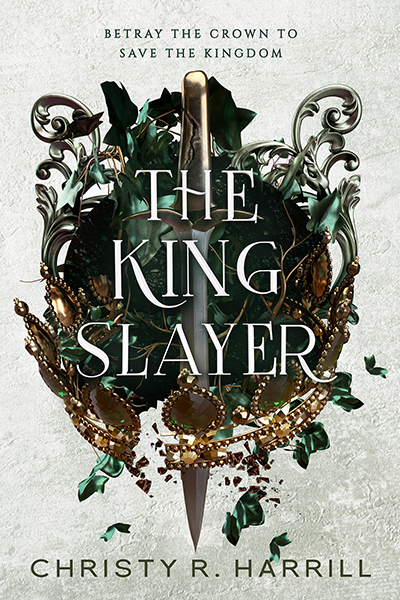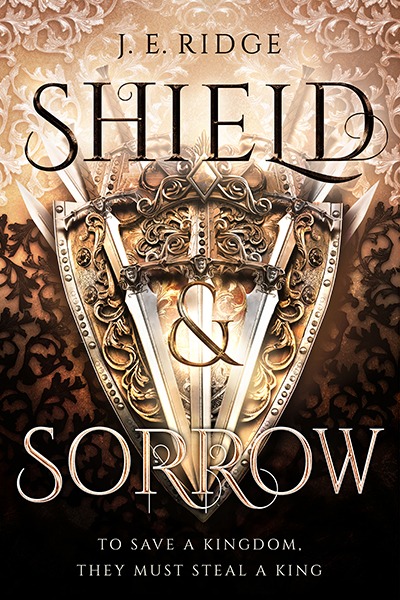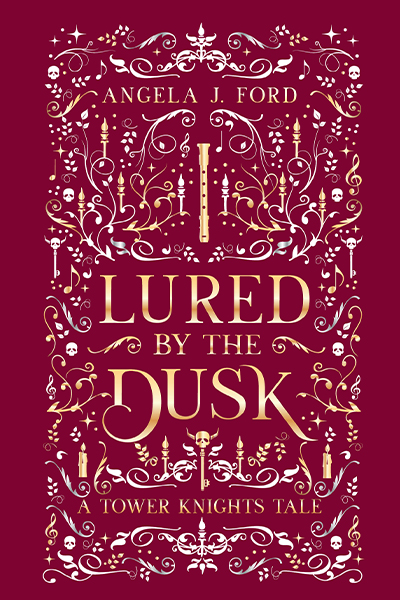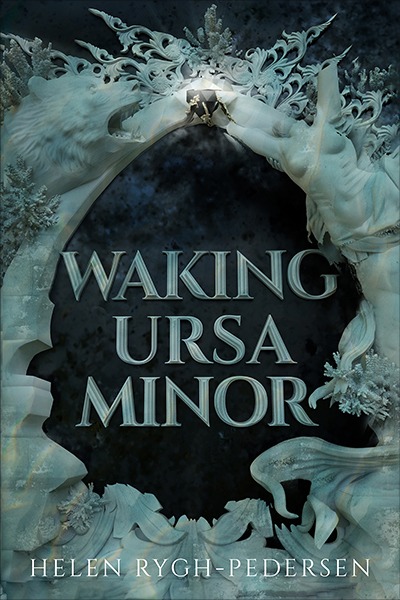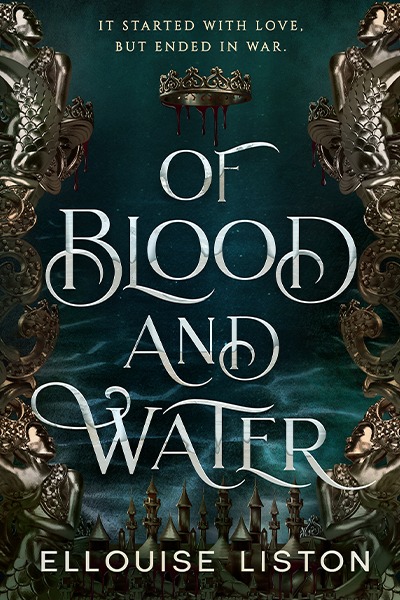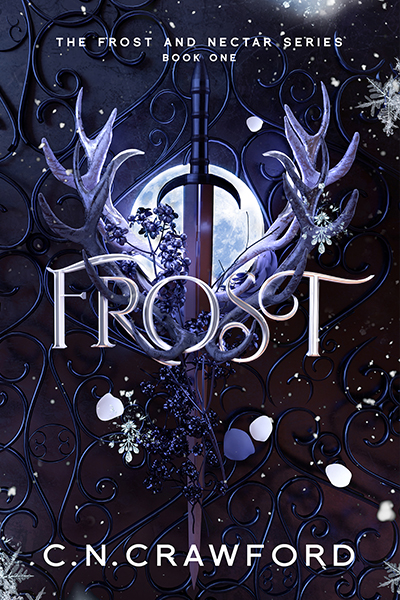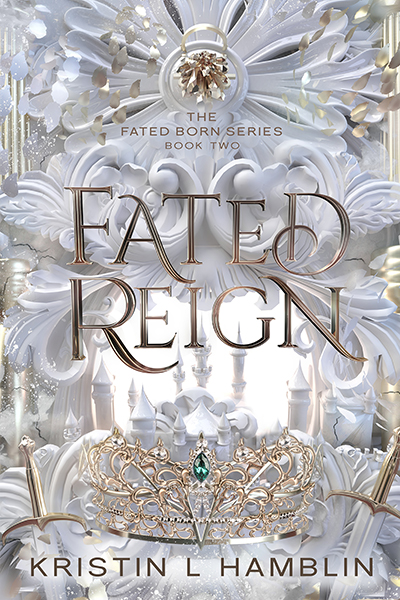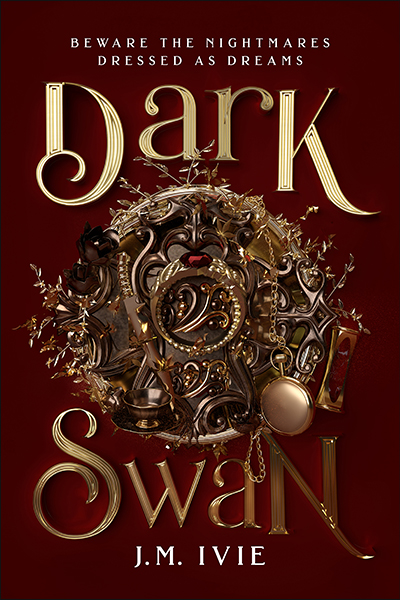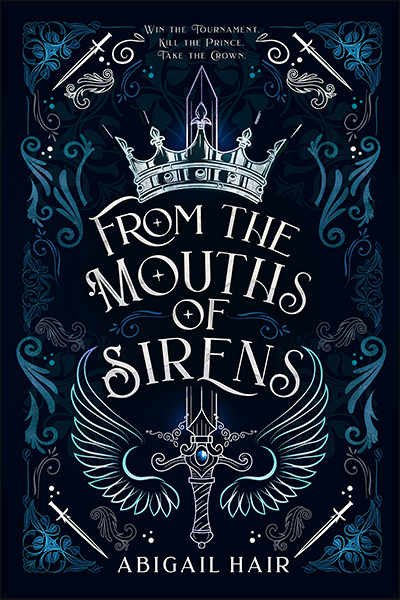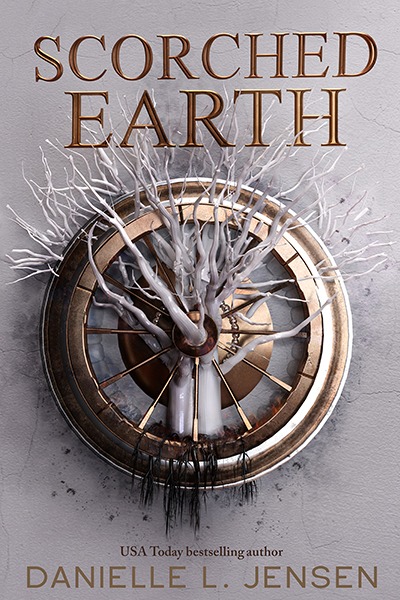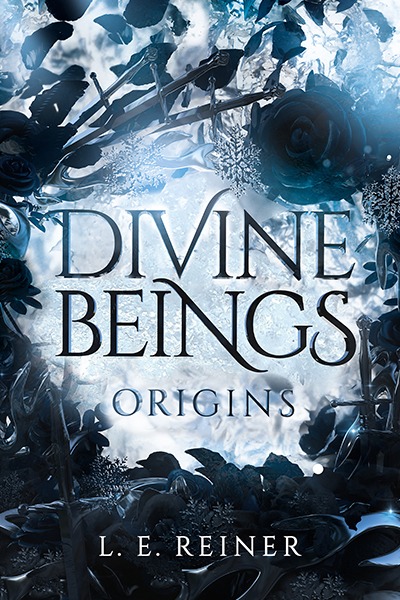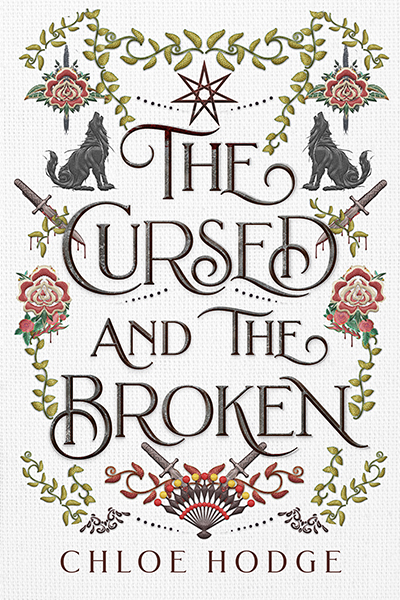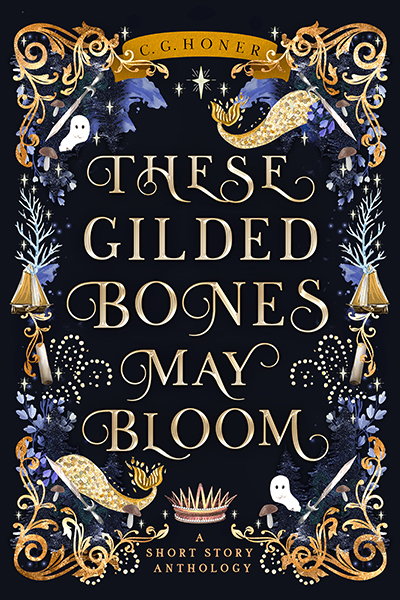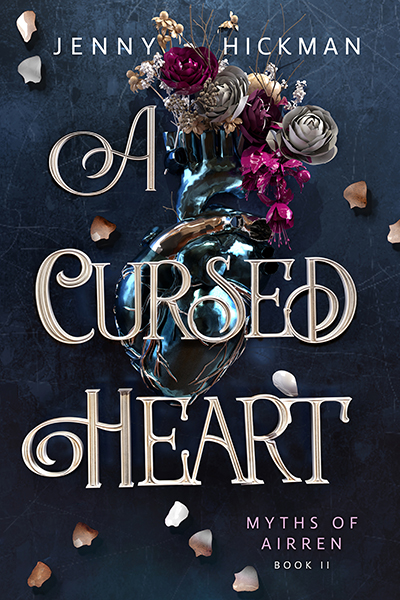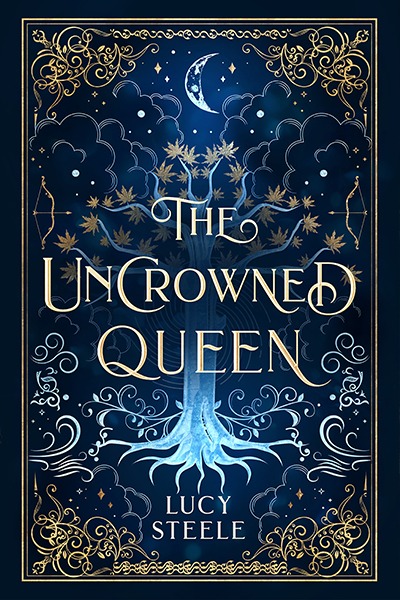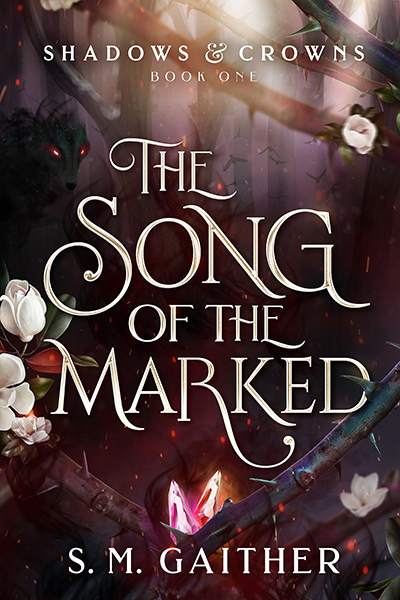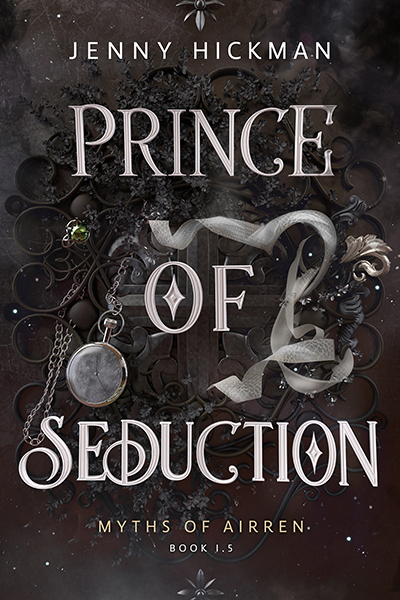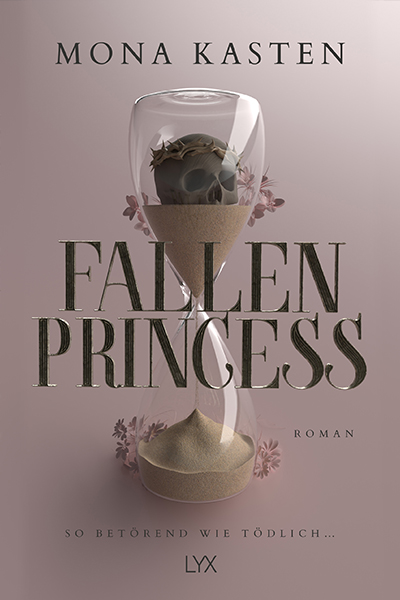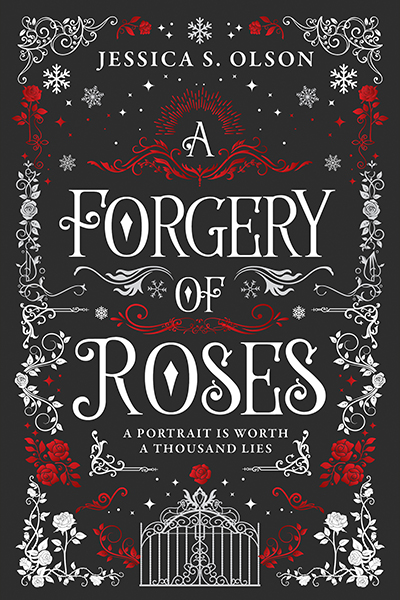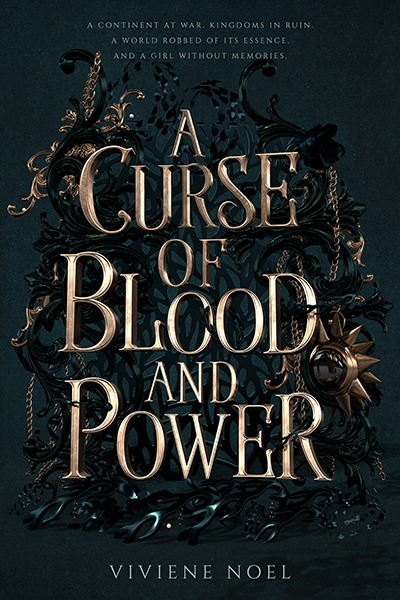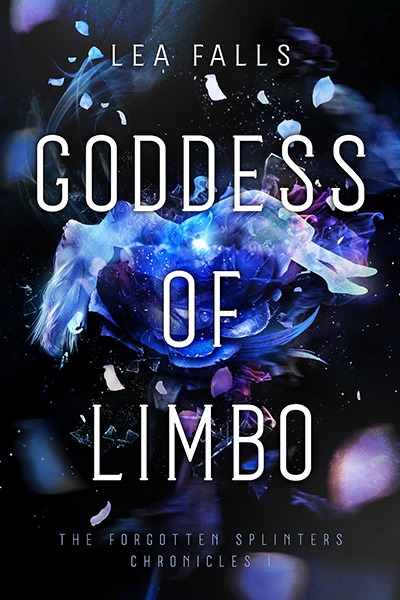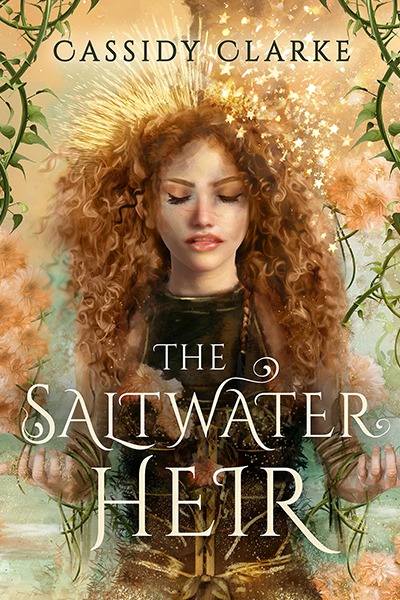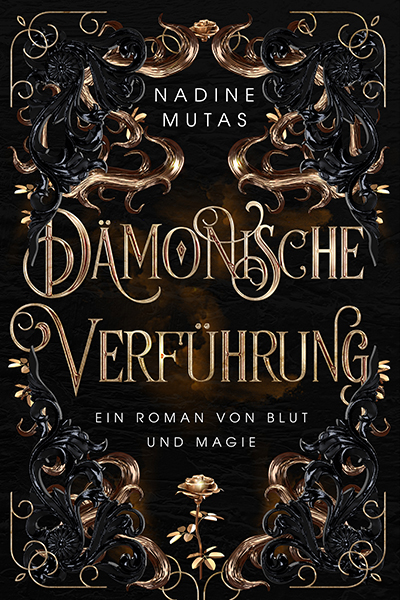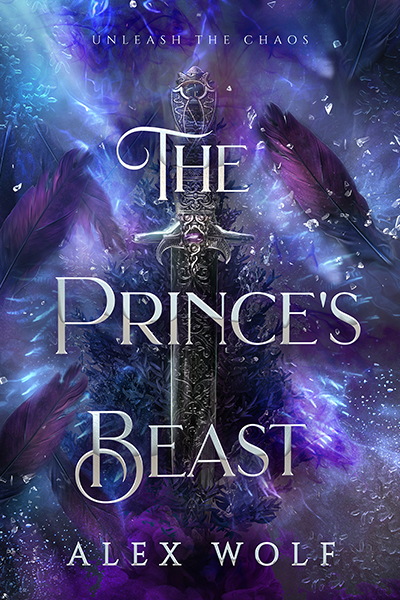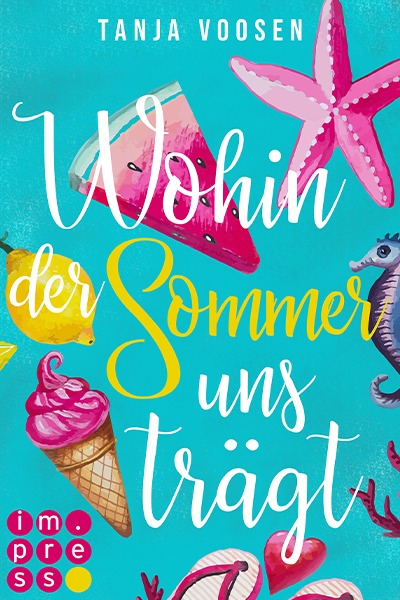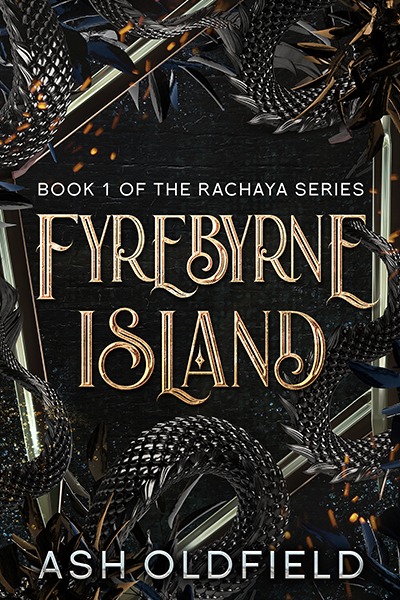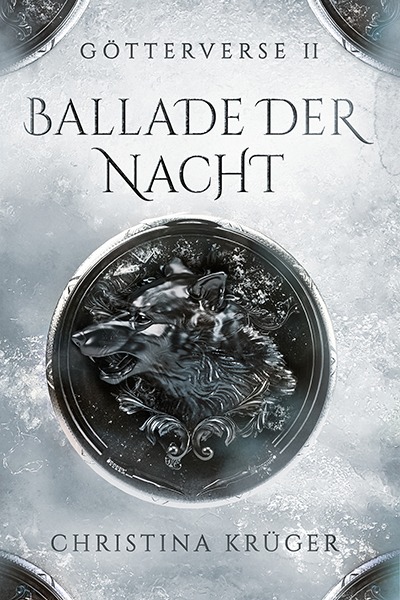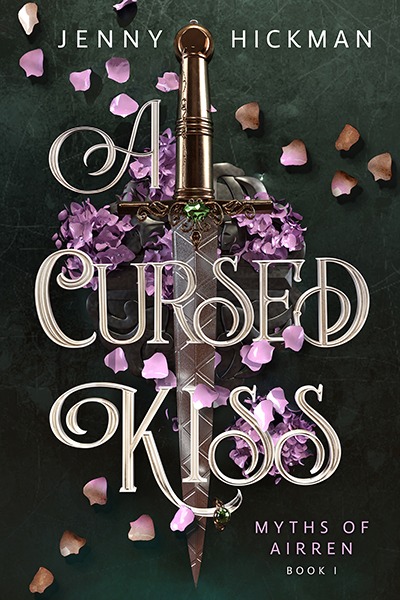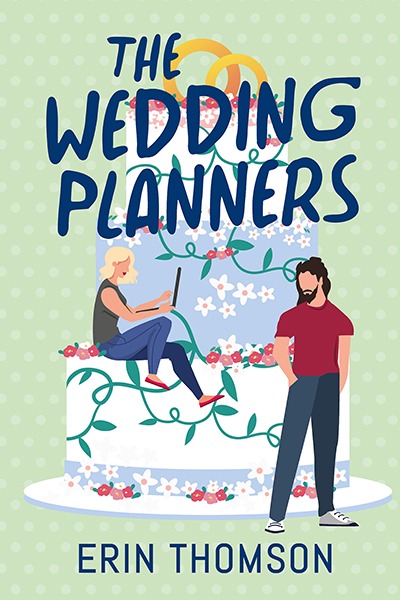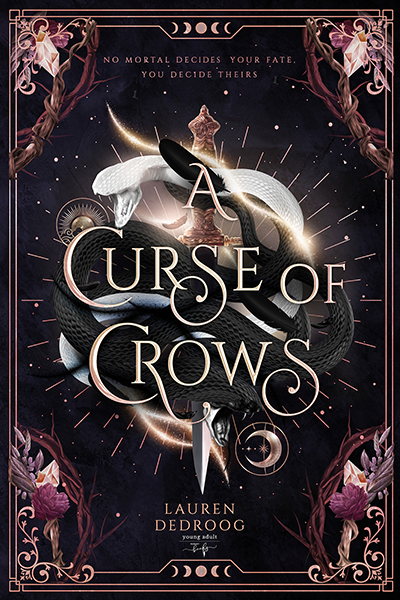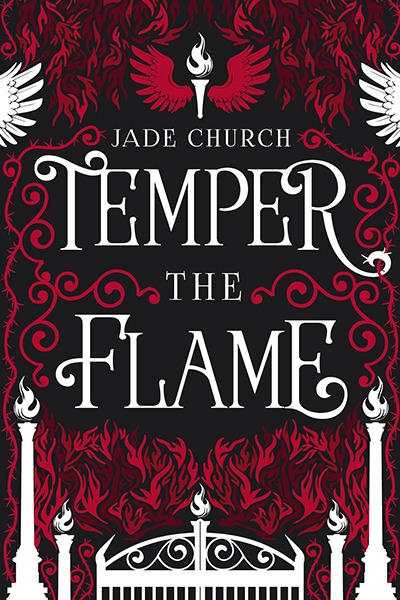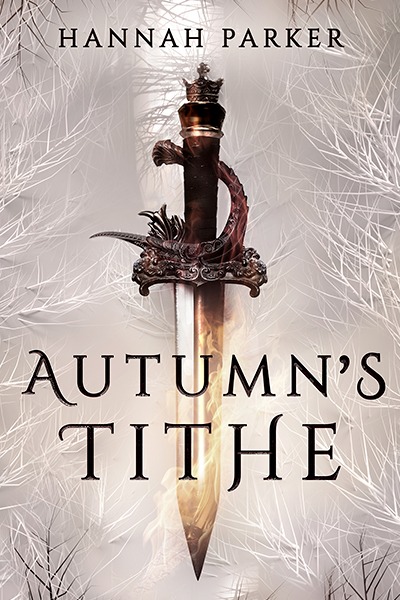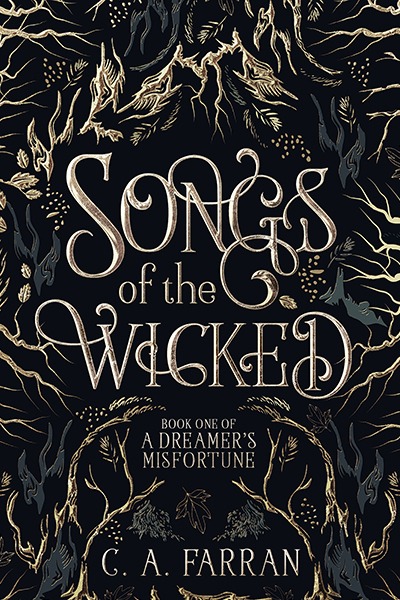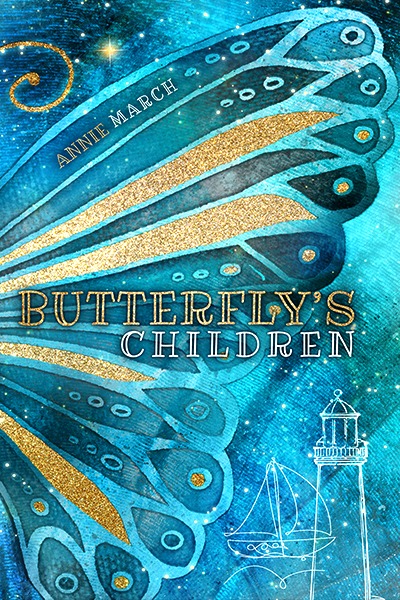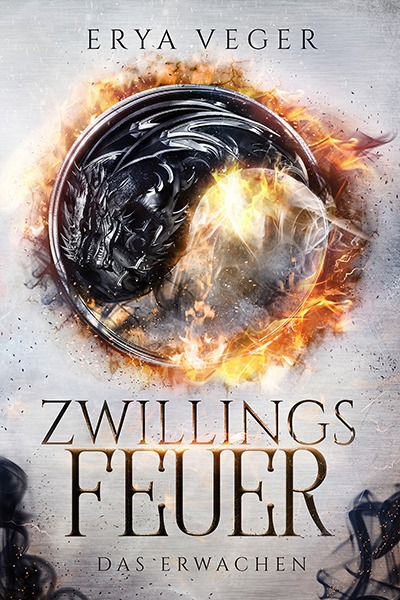 "Everything you can imagine is real."

This is so true and I absolutely love this quote by Pablo Picasso: In the digital art process, I create the art of any mixed materials (textures, stock images, 3D elements, illustrated elements, drawing, and photography), because I believe that each book cover is highlighted as a truly unique piece.

Due to the diversity of the individual design types (3D design, illustration, digital drawing style, composing) there are no limits to the implementation of design projects.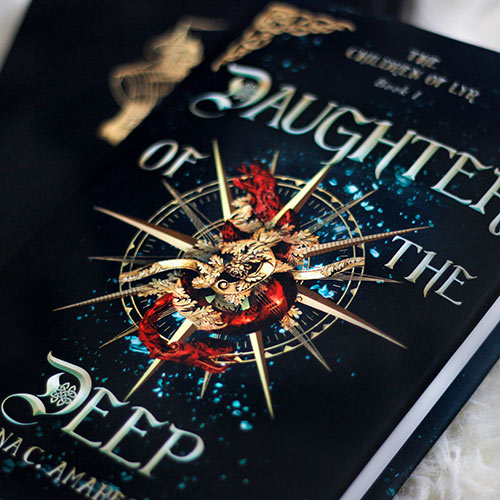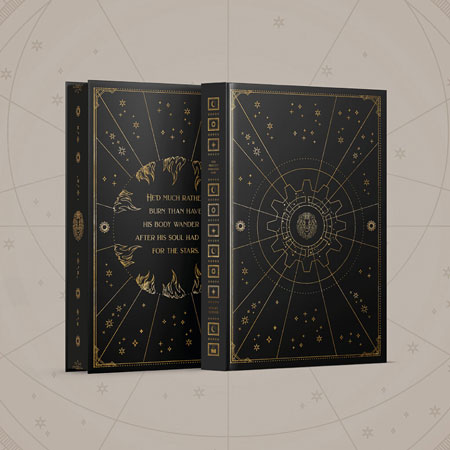 Briefing & Collaboration
Concept, design, final artwork, rights of use: After creating a simple brief via email to help me understand what you have envisioned and what your design needs are, I will contact you promptly to discuss further project details such as open questions or costs. Each hand-made design is time-consuming differently.
So that I know which creative direction I want to go, please send me a selection of sample book covers that you particularly like by email. In order to create the print files directly in the correct format, you should ideally send me the desired format.
Based on the briefing, I create a design draft that reflects your book cover idea. After the project is over, I will send you all the relevant files and give you the extended rights of use for the design.
Successful design solutions

After years of professional experience in creating media design, in addition to book cover designs, I of course also offer a variety of other design services:
I create book & magazine design, merchandising design, web & social media design, logo & corporate identity, label & packaging design and advertising & business design.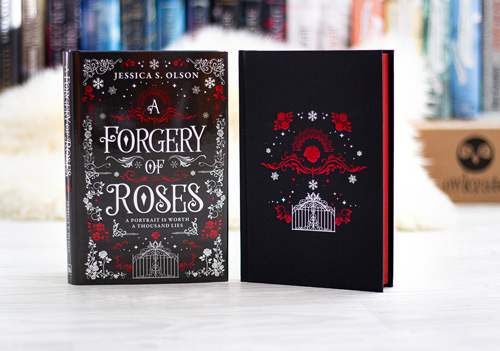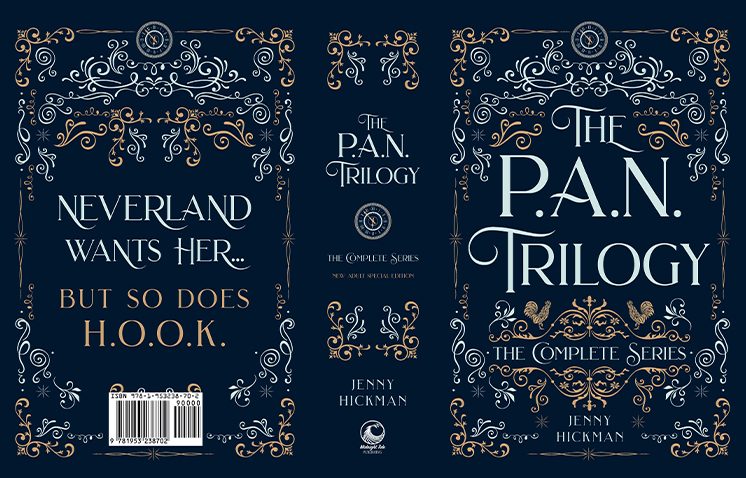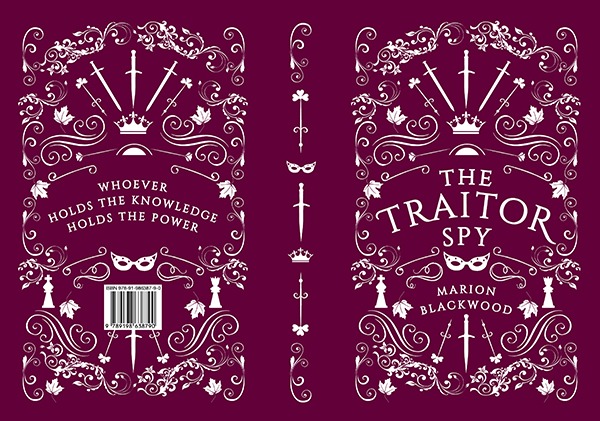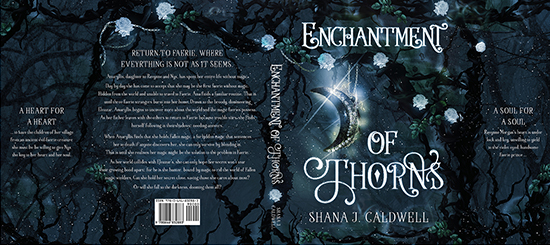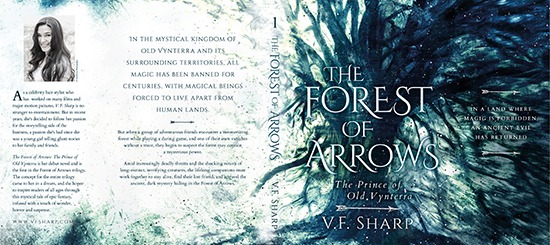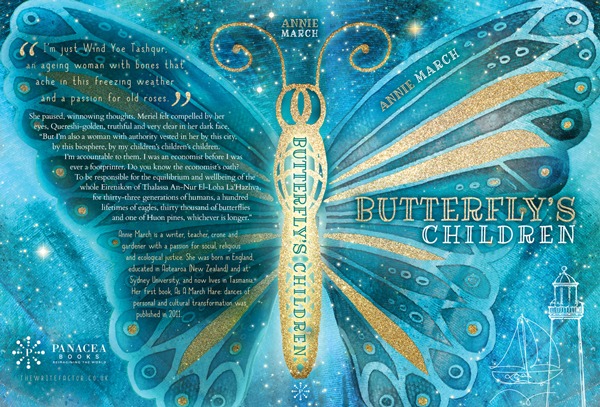 "LOVE the design! It was perfect on the first try and I did not even have to ask for revisions. I love that she got my vision." ★★★★★

Angela J. Ford
USA best selling author of MUSIC OF THE NIGHT
"Absolutely amazing to work with, came up with a beautiful, elegant design and was so receptive to feedback! " ★★★★★
Jade Church
Author of TEMPER THE FLAME
"An absolutely fantastic cover artist. Good communication skills and a stunning final product." ★★★★★

J. E. Ridge
Author of SHIELD AND SORROW
"Such a wonderful experience! So professional and talented. She really understood my vision and made it even better. " ★★★★★

Lina C. Amarego
Author of DAUGHTER OF THE DEEP
"Coverdungeonrabbit is THE BEST to work with! She did such a beautiful design with both of my book covers. Absolutely loved every step. She was so supportive of my vision but brought her own style to my book cover and really made it come to life. Can't thank you enough for everything!!! She is so lovely to work with - HIGHLY RECOMMEND!" ★★★★★

Becka Kanell
Author of SOLARIS
"Fran has created the most amazing book cover for my debut novel, Broken Wings: Love, Lies & Fairy Tales. From start to finish, Fran has been more than helpful, extremely professional and very caring. Fran listened to my ideas and showed great patience with my changes and requests. I honestly couldn't have asked for a better designer, and I hope we can work with each other again in the future. Thank you for taking my vision and creating something so beautiful!" ★★★★★

Mandy Morrissey
Author of BROKEN WINGS
"My design was for a book! Franzi did an absolutely amazing job! She should be famous for the type of work she does. I will go to no one else to do my work. She is the best! Her talent is unparalleled. You won't be disappointed. She has a level of passion that can both match and surpass any vision." ★★★★★

Kelvin Womack
Author of ELUSION OF FREEDOM
"Coverdungeonrabbit is fantastic! Love her work, her patience and kindness. Her work is absolutely stunning!! And I love her honesty as a professional. She will give her opinion if something will not look right or if something I am requesting will lose its resolution. However, she leaves the final decision to the author. She's just fantastic to work with! I will DEF be using her for my future book projects! She's a keeper ;)" ! ★★★★★

V. F. Sharp
Author of THE FOREST OF ARROWS
"My book cover design is so beautiful, exactly the way I envisioned it. Coverdungeonrabbit is an amazing designer, her attention to detail is extraordinary, her patience and work ethic is worth applauding. I am very glad to have found her, she is amazing to work with and I am looking forward to having her talent on more of my work. I recommend her 💯" ★★★★★

Dami Adetu
Author of HOME
"Working with Coverdungeonrabbit was amazing!! She was always super fast, open to a lot of changes and also very understand for small changes and additional requests! I have not seen it with any other designer to have unlimited changes and to be so caring! I really felt she wanted to create something that I really like! I´ll definately hope to work with her again for future projects!! Thank you so much for everything!!" ★★★★★

Delia Liebkur
Author of RUTH - DUNKLE TRÄUME
"I may write fantasy books, but my imagination just CANNOT grasp working with anyone else. Franzi is absolutely amazing at her work, and her designs are nothing short of stunning. What I really admire is her passion and motivation, not only with which she does her work (which is already impressive by itself), but also how she makes you feel proud and confident of yours. It's a feeling you can't buy, and for that I wouldn't recommend anyone else. Thank you so much for everything!" ★★★★★

K. E. Rosero
Author of BURN RED SKIES
"Franzi is the absolute best to work with and I highly recommend her to any author that is wanting an amazing cover for their novel! With every little alteration I requested, she would always complete it quickly and exactly how I described. Additionally to being a highly talented artist/designer, Franzi is the most loveliest and caring person to collaborate with which makes the experience all that much more enjoyable. To every author out there looking for a cover designer; do yourself a favour and choose Fran! I honestly am over the moon with the end result and have already had a large amount of people interested in purchasing my novel. Thank you from the bottom of my heart, Franzi - for making this such a fun experience and creating a brilliant, clever masterpiece!" ★★★★★

Anita R. Eschler
Author of VANQUISHED
"I've worked with Fran on two projects now. The first one, I had a very clear image in my mind of what I wanted, and she created exactly what I imaged in my mind, only better. On my most recent project, I wasn't exactly sure what I wanted and gave her a description of the project, and she returned with a design that was so far beyond what I ever could have imagined on my own--it was stunning and captured everything about my book through images. She really cares about her clients' projects and is always so responsive. I'll never want to work with another designer again." ★★★★★

L. E. Reiner
Auhtor of DIVINE BEINGS
"I am so happy that I found coverdungeonrabbit to do the cover art for my novel. She was quick to respond and never once got frustrated at me when I asked for changes. The best part was, she was able to take a rough design of a key (the most important part of my vision) and turn it into a work of art! Super pleased! Immensely impressed! I'll absolutely be using her for my future cover art." ★★★★★

Jillian Bondarchuk
Author of THE SHIELD AND THE THISTLE
This is my second book cover that Franzi has created for me... and once again she has astounded me with her creative abilities! Honestly, I am so proud of the masterpiece she has produced and I cannot wait to show it off to everyone! "Franzi has seriously impacted my life so positively; her optimistic outlook on life with her easygoing nature, makes collaborating so enjoyable and stress free! There will be many more book covers that I am going to be asking her to do and I cannot wait to see what beautiful artwork she crafts for me next. Thank you from the bottom of my heart for bringing beauty into this world for me ❤️" ★★★★★

Anita R. Eschler
Author of EMERGENCE
"I love her! I can't wait to work with her again on my next project!" ★★★★★

L. E. Reiner
Author of THE HOUSE OF MAD
"So friendly!!! She took everything I wanted and created something exactly as I imagined it. Highly recommend!!" ★★★★★

Emmie Hamilton
Author of CHOSEN TO FALL
"The most incredible, talented and patient designer! I've already decided that I only want coverdungeanrabbit to design any future bookcovers in the future. Was so pleasant to work with- made the entire process incredibly exciting and pleasant. Would definitely recommend!" ★★★★★

E. Earle
Author of THE RISING SHADOW OF MADDOX BLACK
"Fran is such a talented designer and a pleasure to work with! She is very responsive and was helpful in answering my questions and updating the design with my feedback. I couldn't be happier with the results of this project, and I certainly will be coming back to her for more cover designs in the future." ★★★★★

Jason Dorough
Author of AKITHAR'S GREATEST TRICK
"Absolutely AMAZING work!! So fun to work with and took all of my crazy detailed feedback so well and created a cover that I am so so in love with. " ★★★★★

Hannah Parker
Author of AUTUMN'S TITHE
"The best and most efficient cover designer ever. Top quality and extremely professional work. Would 100% recommend. Will definitely be working together again soon to design the whole series! " ★★★★★

D. D. Boateng
Author of MORTEN
"Fran is absolutely amazing!!! I contacted her on pretty short notice and she was even quicker than I expected. I had a bunch of vague ideas and somehow she created exactly what I wanted! IT'S SO BEAUTIFUL! And she was a real joy to work with. Super helpful for a first-time indie, quick responses, and just really friendly. I loved working with her and will definitely do so in the future." ★★★★★

Lea Falls
Author of GODDESS OF LIMBO
"Fran has been fantastic to work with. She was communicative, more than open to making changes, and extremely pleasant and supportive! But most importantly, she worked hard to make sure that the cover design she created was exactly what I wanted. I will most definitely want to work with her again. " ★★★★★

Kate Argus
Author of THE WYNDSHAPER
"The fact that this talented human, took my blurb and transformed it into a book cover that is just so stunning is...WOW. Mind blowing. I know I've found my designer in her. The best!" ★★★★★

Jemimah Jonah
Author of DARK RETRIBUTIONS
"So so happy with my cover. It was beyond my dreams and Fran was so understanding, sweet, patient and lovely. I'm so grateful to have found her. Can't wait to see what covers she creates for my future projects!" ★★★★★

Cathrine Swift
Author of LET IT REIGN
"Nothing to say beyond just perfect." ★★★★★

Viviene Noel
Author of A CURSE OF BLOOD AND POWER
"One of the best experiences I've had with an artist. She truly puts so much time and care into what she does. Look forward to working with her in the future!" ★★★★★

Adina Chiles
Author of SECRETS OF A ROSE
"Franzi is a joy to work with! Great communication, prompt replies, easy coordination of the project. And her designs! So beautiful. She really has an eye for detail and creates such stunning covers. Absolutely recommended!" ★★★★★

Nadine Mutas
Author of DÄMONISCHE VERFÜHRUNG
"Having never worked with a book cover designer before I had no idea what to expect going into this process. But Fran made the whole thing so smooth. She was endlessly patient as I tried to get my head around exactly how I wanted my design to look, and provided a quick turn around with changes. I'm so happy with my final design!" ★★★★★

Erin Thomson
Author of WEDDING PLANNERS
"It was absolutely wonderful working with Fran. She was able to take the start of a concept and turn it into something absolutely stunning. She was also patient with me as I navigated my own setbacks with figuring out my own publishing needs as a first time author. Would highly recommend!" ★★★★★

H. Noah
Author of BLUEBIRD AT MY WINDOW
"Fran is amazing!! She truly understood what I wanted, even though I had only given her a very general explanation of what I was looking for. When she sent me the first draft of the cover, I was completely blown away! It was perfect right from the start and it was even more beautiful than I would have ever dreamed. I couldn't be happier! Thank you, Fran, for this absolutely gorgeous cover! :)" ★★★★★

Marion Blackwood
Author of THE TRAITOR SPY
"What a great experience! Fran was endlessly patient with me and made sure my book cover was exactly what I needed and wanted. I can't wait to work together again!" ★★★★★

A H Serrano
Author of VILE & BLESSED
"The designer understood what kind of story I wanted to tell. Her great cover catches the substance of my book and brings its characters to live. As far as her drawing skills are concerned it's one of the most beautiful, most fascinating covers I've ever seen. Furthermore the designer is extremly friendly, helpful, and enthusiastic. I hope I can do lots of other projects with her." ★★★★★

Kaja Evert
Author of KLINGE & BLUTMAGIE
"Fran is a true pleasure to work with. She took my disjointed vision for the cover and created a masterpiece. In addition to being extremely talented, she's timely and responsive. When she finished, I immediately booked her for my next project!" ★★★★★

Jenny Hickman
Author of A CURSED KISS
"Fran has been wonderful to work with. So kind and patient and incredibly talented, with amazing communication throughout. Such a joy to work with and I can't wait to continue the rest of the series, too." ★★★★★

Victoria J. Price
Author of A LEGACY OF STORMS AND STARLIGHT
"ABSOLUTELY AMAZING! Her talent and professionalism is unparalleled!!!" ★★★★★

C. A. Farran
Author of SONGS OF THE WICKED
"I found Fran by chance on Instagram and instantly fell in love with her work. After a few initial enquiries, I booked her for my project. The whole process took about a month. Fran was always polite, cheerful and helpful, but most importantly, she was able to create a truly stunning cover based on the vague idea I had given her, when even I couldn't see my own vision clearly. She was more than happy to make a few tweaks and adjustments, and sent the finished files over promptly. I cannot fault her. I am so glad I found her and I can't wait for her to create more covers for me in the future. Thank you, Fran!" ★★★★★

Aimee Clinton
Author of A DANCE OF STEEL AND SHADOWS
"Look no further. You have found your cover designer. Franzi is the most professional, caring and creative book designer ever. Everything you suggest or ask, she takes in and makes your cover or designs 10 times better. I cannot wait to work with her again! I suggest to everyone who ever looks on her website to work with her :)" ★★★★★

Ben Annett
Author of THE PERFECT BLOOD SERIES
"I had a vision in my head but Fran created something so beautiful that it surpassed anything I could imagine. I've spent years dreaming about what this cover will look like and Fran brought it into reality and I will forever be grateful! The process was so seamless and she was so easy to work with. Thank you so much!" ★★★★★

Ellouise Liston
Author of OF BLOOD AND WATER
"CoverDungeonrabbit is fantastic, incredibly talented and simply does amazing work! I couldn't be happier with my cover! Franzi was able to synthesize all my suggestions and ideas into a singular vision and she crushed it! Producing a cover that is both magical and fascinating. Most of all, she was an absolute joy to work worth! Franzi also deserves special recognition for my project, for having the ability to design a sequel cover that perfectly reflects the style of the series but is still uniquely wonderful. I highly recommend Coverdungeonrabbit for your cover and am excited to work with her in the future!" ★★★★★

Steven Rudy
Author of SHADOW BOUND SOULS
"Wonderful experience! Fran was great to work with, very responsive, and does stunning work. I was blown away by my cover art and how well she took my abstract ideas and turned them into a beautiful piece of art. I couldn't be happier with the design and my experience working with her." ★★★★★

Lucy Steele
Author of THE UNCROWNED QUEEN
"Working with Fran was great! I was able to communicate everything I wanted and get a cover a really love. Fran created versions of my cover so I could compare and find exactly what I wanted. I look forward to working together on future projects! Thanks so much Fran!" ★★★★★

HS Paisley
Author of BLOOD, KIN, AND CURSES
"Brand new cover for my book in a week and during the Christmas season! Looks amazing, professional, and will definitely use again! Thank you :)" ★★★★★

Robert Allwood
Author of THE FIRST HOUSE
"Working with Fran on the cover for my debut fantasy novel was a dream come true. Fran was incredibly accommodating - she listened to all my ideas and put up with my perfectionist self. I honestly could not have had a better designer for my cover and I am thrilled with the end result. It is beyond anything I could have hoped for - Fran has brought my book to life and I am absolutely in love with my cover. I would highly recommend Fran for her skill, her patience, her knowledge of the industry and her all-around awesomeness. Thank you so much Fran! I still can't believe such a work of art was created for me." ★★★★★

Kate Schumacher
Author of SHADOW OF FIRE
"Fran was an absolute delight to work with. From concept through to the finished product, she was thoughtful, kind, and quick to respond to queries and requests. Not once did I feel stressed or unsure about the process or cover, and she was exceptionally timely. Her eye for detail is extraordinary and I couldn't be happier with my cover! I will continue to book Fran for many projects to come." ★★★★★

Chloe Hodge
Author of THE CURSED AND THE BROKEN
"I am so grateful to Fran for creating an absolutely stunning cover for my novel We Become Shadows. When I saw the front cover and back cover artwork, I couldn't believe how perfectly Fran took my vague concept (which at the time was very much based on the vibe and themes of the story rather than something concrete), and turned it into something so completely right. Working with Fran was a pleasure, with open dialogue about the look of the cover and then any changes as necessary. I would unreservedly recommend her work to anyone looking for a cover designer and artist who is professional, thoughtful, reliable, and of course wonderfully artistic and expressive. Thank you, Fran! I will be back in the future." ★★★★★

Lily Rooke
Author of WE BECOME SHADOWS
"When it came to cover design, I knew so little that I didn't even know what to ask for. But I did know that I loved Fran's designs. The brief I offered was so vague that I could have wound up with something that wasn't even in the realm of suiting my story, but Fran ran with it and somehow managed to create something that I absolutely love and that has grabbed attention wherever I've posted it. So glad I settled on Fran as my designer and I look forward to working with her again in future!" ★★★★★

Hailey Jade
Author of HER DARK REFLECTION
"I wish I could give more than five stars! Fran is absolutely amazing as a designer and as a person. She responds to queries fast, is always polite and friendly, and will go above and beyond for your project. I believe her work speaks for itself in terms of quality, and Fran delivers spectacularly! If you're thinking about booking your project with Fran, I'd recommend going ahead and doing it. For quality, professionalism, and authenticity, look no further. Book your slot while you can! 🥰" ★★★★★

Thomas Anthony Lay
Author of THE AGE OF RECKONING
"I've created over 499 designs, and it's been an incredible experience bringing them to life!"

Franziska Stern (aka @coverdungeonrabbit) is a senior graphic designer specializing in fantasy book cover design. In the digital art process, she creates artworks mixed of any materials (textures, stock images, 3D elements, illustrated elements, drawing, and photography).
She has been working as a professional Graphic Designer for over twelve years and especially enjoys printmaking and web-design. The love of design and creative perfectionism are among her highest values. Before, she worked at a newspaper publisher in Germany.
Working on new, creative projects with good people is a joy and also an incredible experience every time. She particularly loves designing fantasy book cover, and the excitement of weaving and reflecting the story into her images. Due to her diversity of creating design types (3D design, illustration, digital drawing style, composing) there are no limits to the implementation of design projects, and to bring the visions to life on a high level.
Clients include OwlCrate, TheBookishBox, Illumicrate, Penguin Random House, Impress by the German publisher Carlsen-Verlag, PLANET by the German publisher Thienemann Esslinger-Verlag, LYX by the German publisher Bastei-Lübbe-Verlag, New York Times bestselling author Elizabeth Briggs, Wall Street Journal Bestselling Authors C.N. Crawford, Spiegel bestselling author Mona Kasten, USA Today bestselling authors such as Danielle L. Jensen, Angela J. Ford, Keri Lake, Olivia Wildenstein, Meg Cowley, Alisha Klapheke, and many more.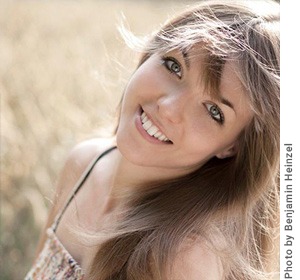 I'd love to hear from you!

Feel free to message me, if you've got any questions. Due to the high volume of requests, it may take a few working days for me to reply. Thanks for your understanding.
Please note I'm not taking on new clients nor commission requests for now. Waitlist 2023 is closed.