Bringing visions to life on a high level

Bei allem, was ich gestalte, glaube ich daran, dass individuell gestaltetes Buchcover Design Verlagen und Selfpublisher-Autoren hilft, Bücher positiver und erfolgreicher in der Gesellschaft zu präsentieren, um Leser wirkungsvoll und dauerhaft zu begeistern.
Wir sind umgeben von unzähligen Büchern und viele verbringen einen Großteil ihrer Lebenszeit mit dem Lesen. Es werden sowohl im Privaten als auch im Geschäftlichen eine Vielzahl von Büchern konsumiert. Heutzutage wird es immer wichtiger, Bücher individuell und wirksam zu gestalten, damit diese sich eindeutig von der Masse abheben, denn das hat, glaube ich, positive Auswirkungen und gute Eindrücke auf die Leser.
Dieser Glauben verbunden mit meiner Faszination für individuell-gestaltete Buchcover Designs sind für mich das, was Grafikdesign ausmacht.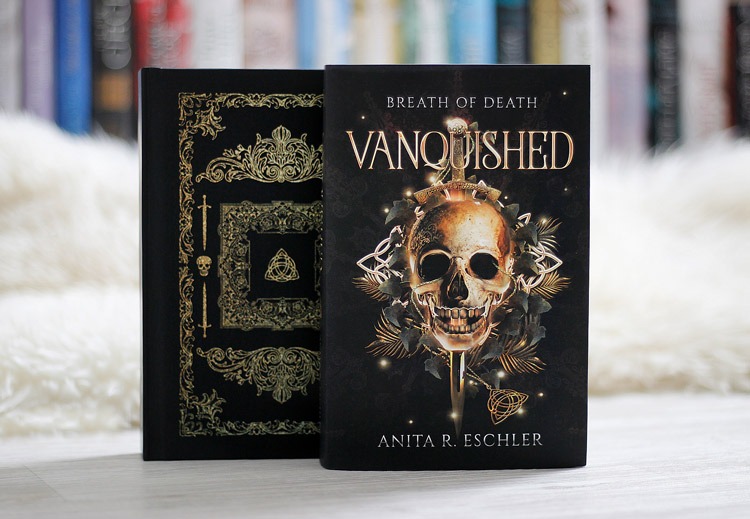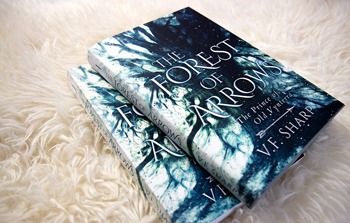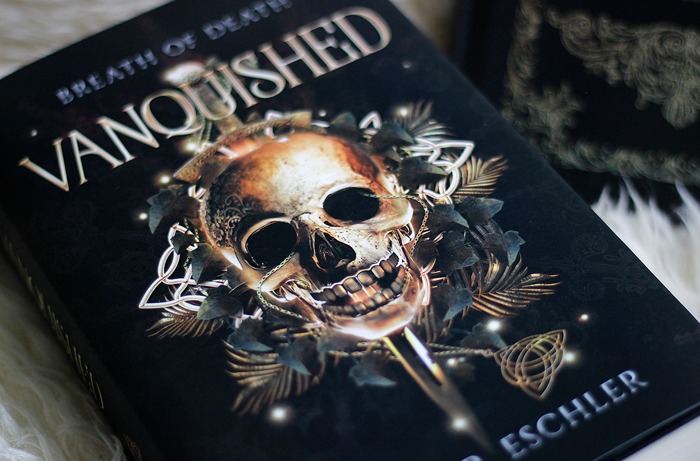 Effizientes und wirksames Design
Um die aus einem maßgeschneiderten Design resultierenden Vorteile zu nutzen, helfe ich als Buchcover Designer Verlagen und Selfpublisher-Autoren ihr eigenes individuell gestaltetes Buchcover Design zu erhalten, das sich von der Konkurrenz abhebt. Als professioneller Designer gehören die Liebe zum Gestalten und kreativer Perfektionismus zu meinen höchsten Werten.
Deswegen ist als Buchcover Designer mein Ziel, wirksames und erfolgreiches Design mit Kreativität, Geduld und Sorgfalt zu konzeptionieren und zu kreieren, damit diese gestalteten Bücher, wie ich glaube, die positivsten Auswirkungen auf die Leser haben.
Individuelles Buchcover-Design und Grafik Design
So that advantages for my customers can develop, I create eye-catching book & magazine design, but also merchandising design, web & social media design, logo & corporate identity, label & packaging design and advertising & business design. I keep doing this until my customers are completely satisfied with the designs and services I have created.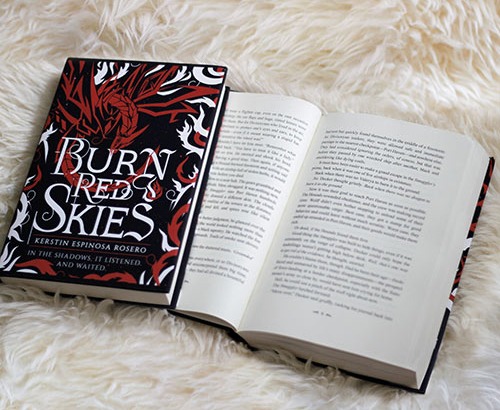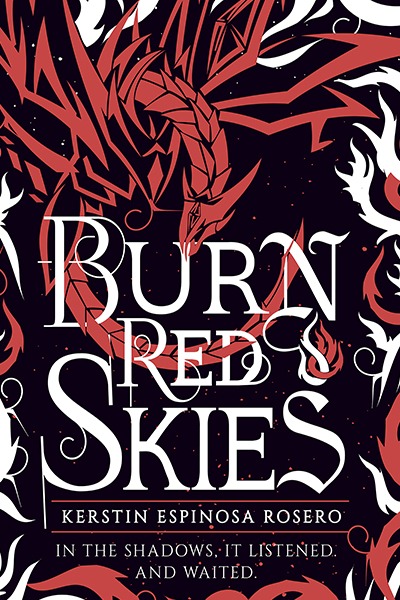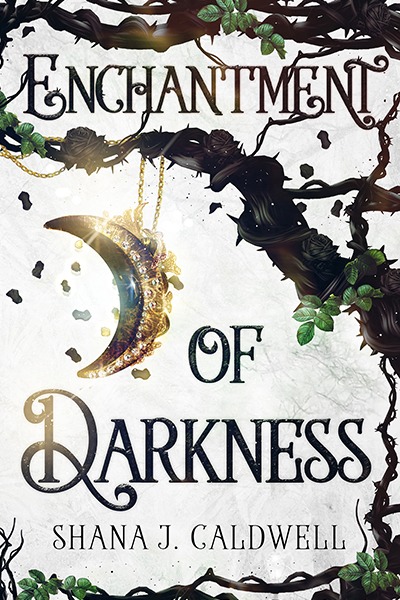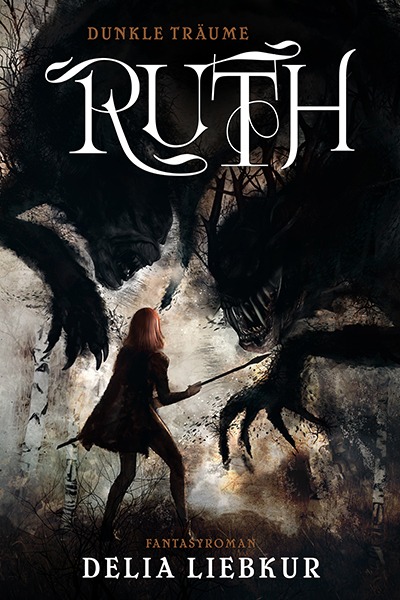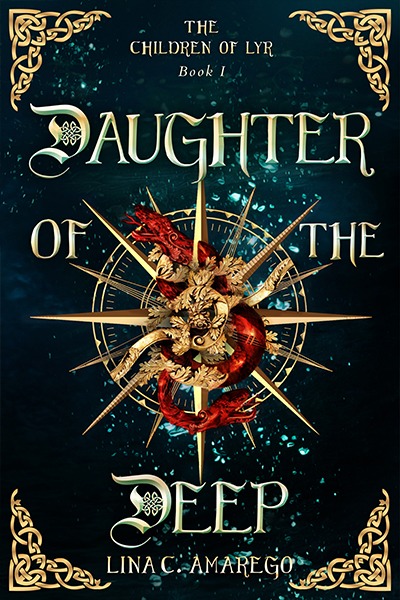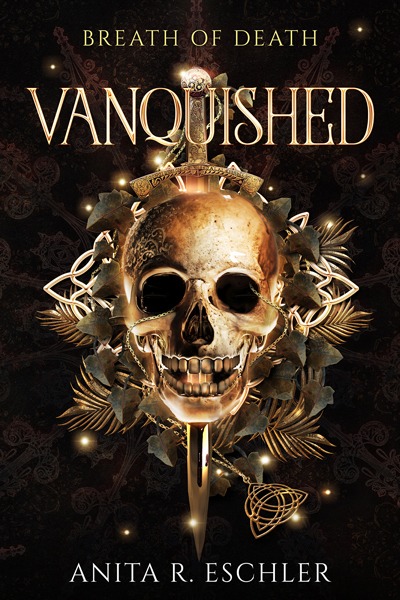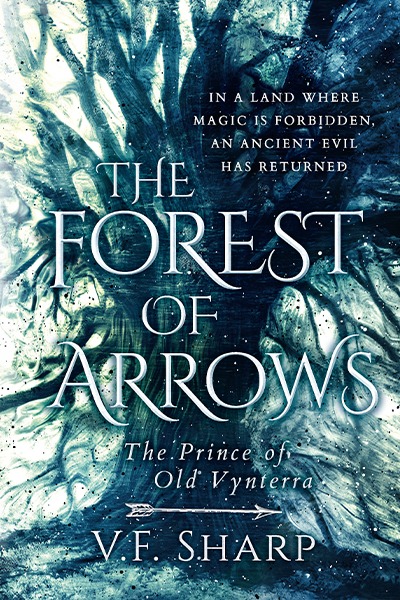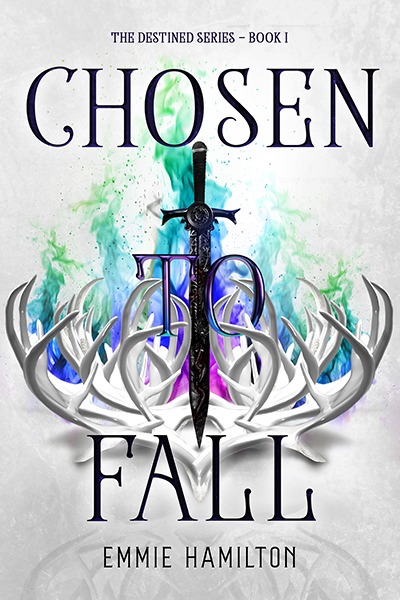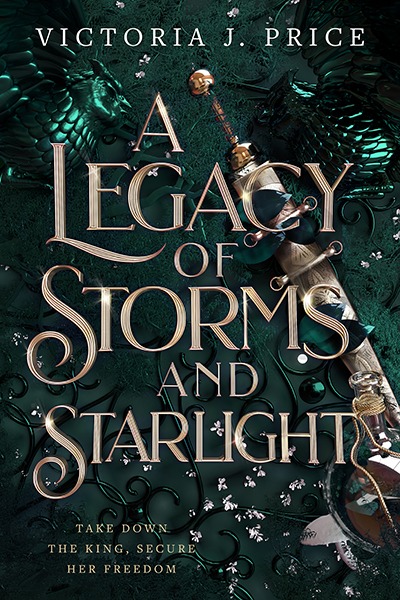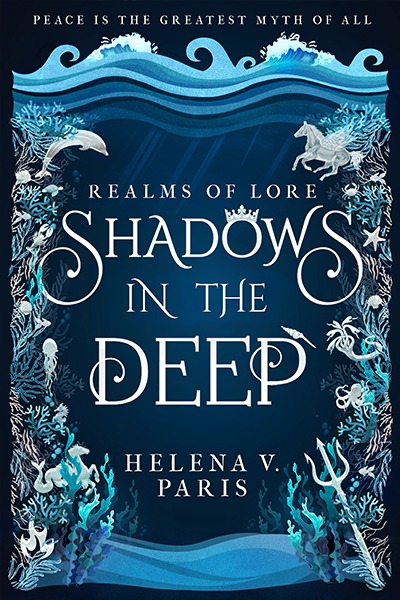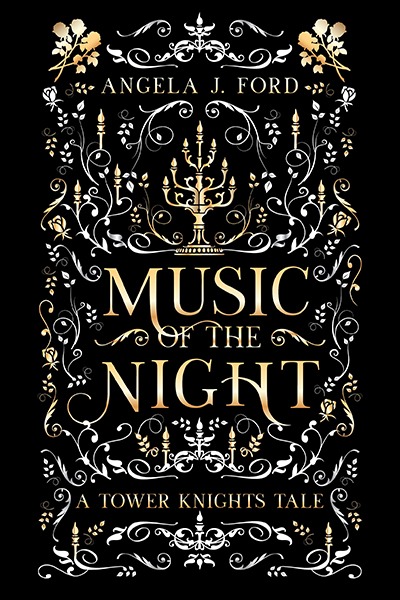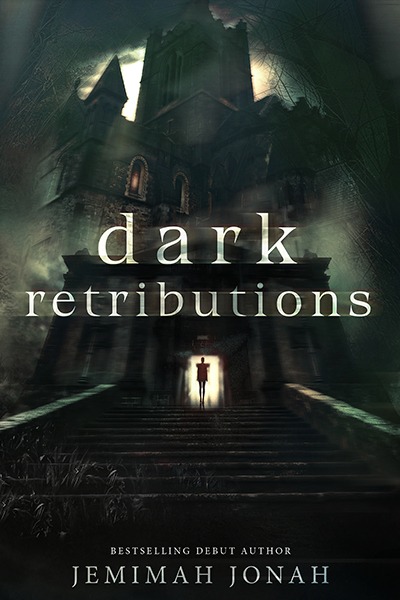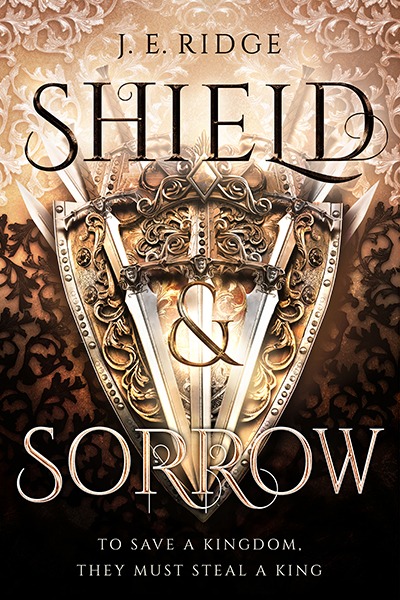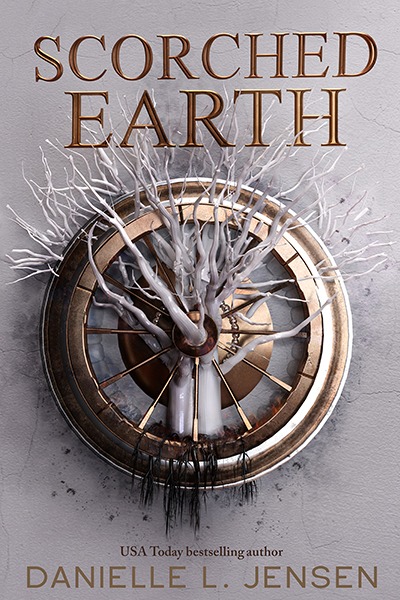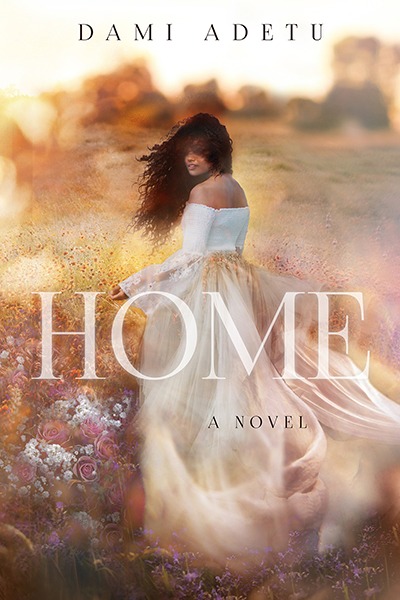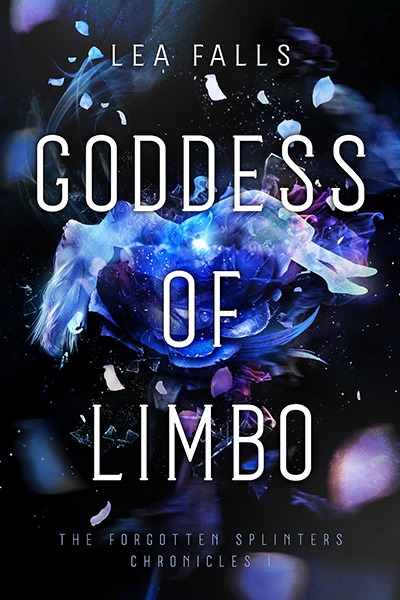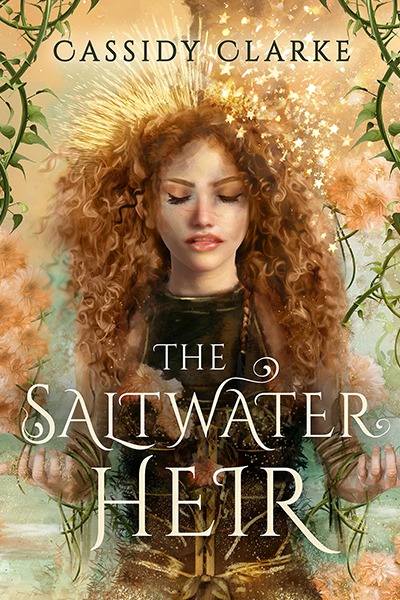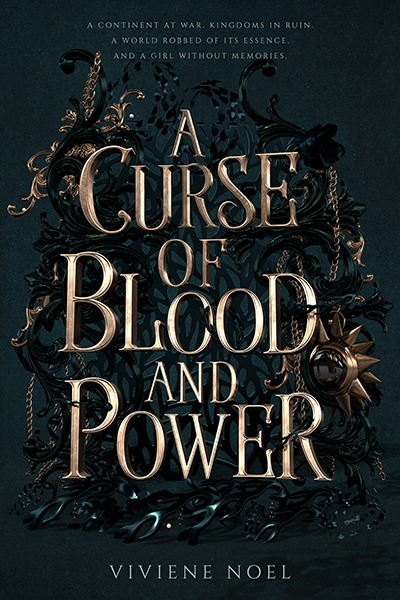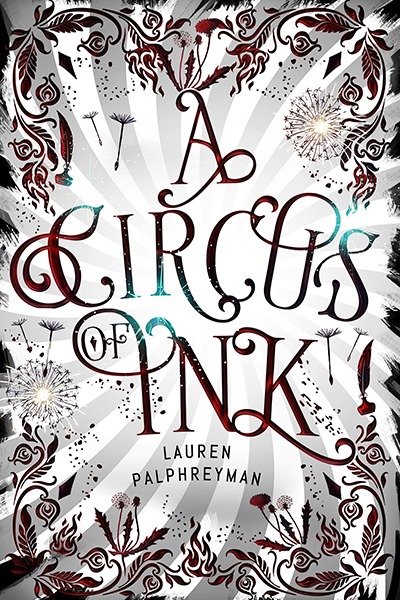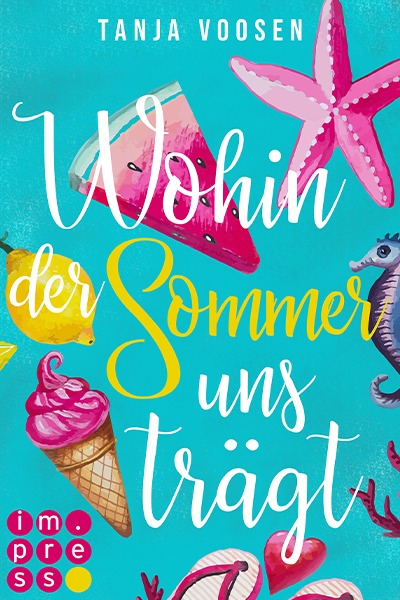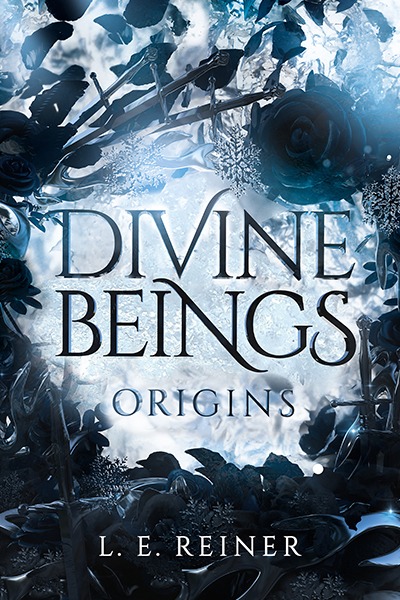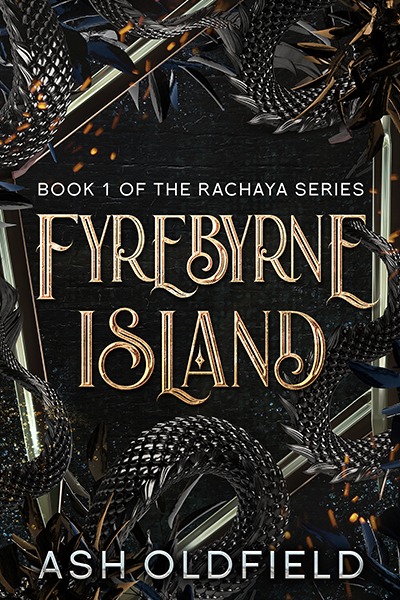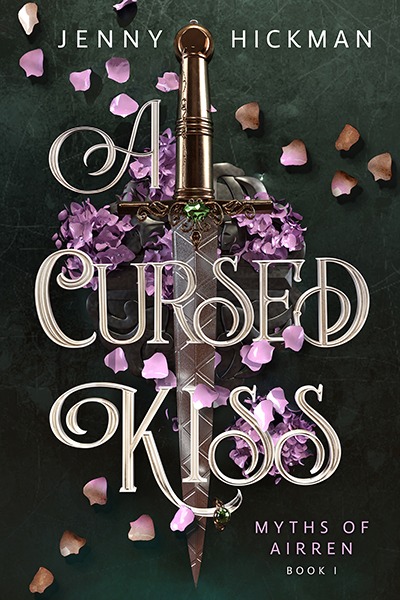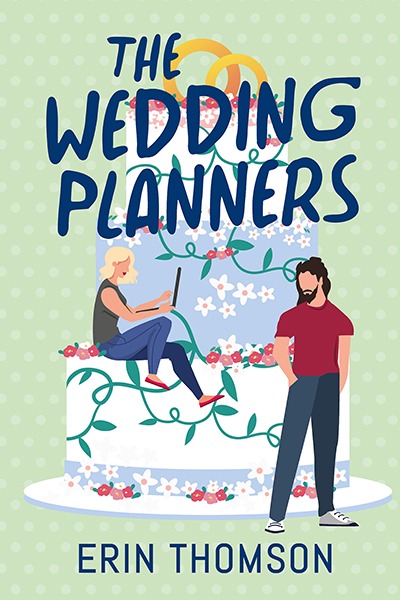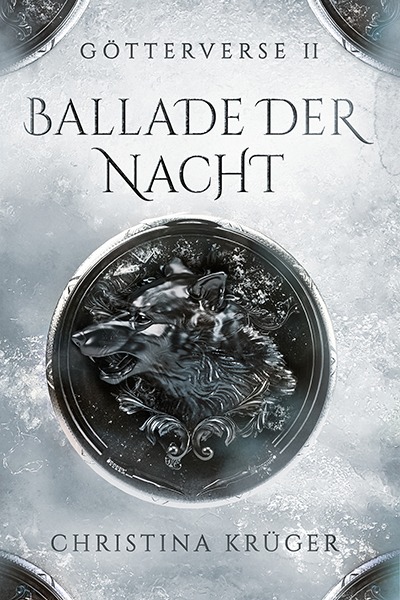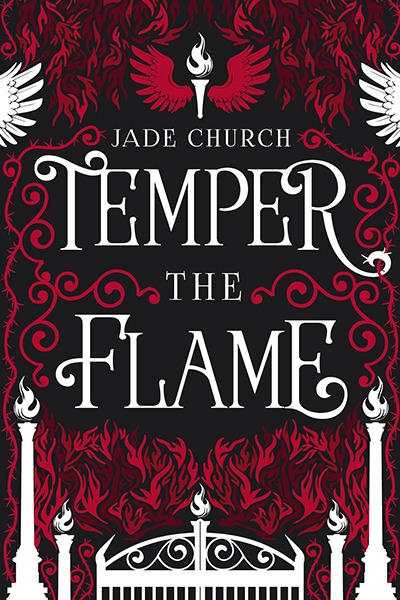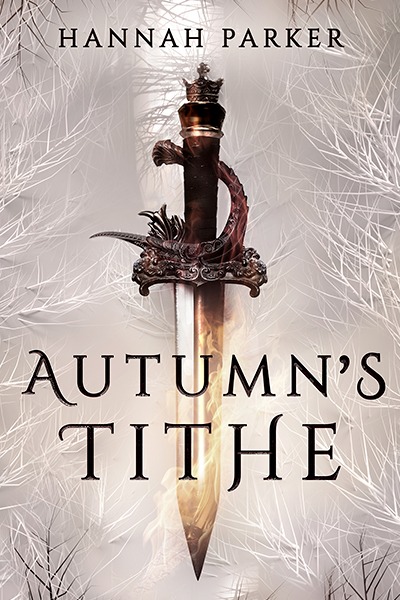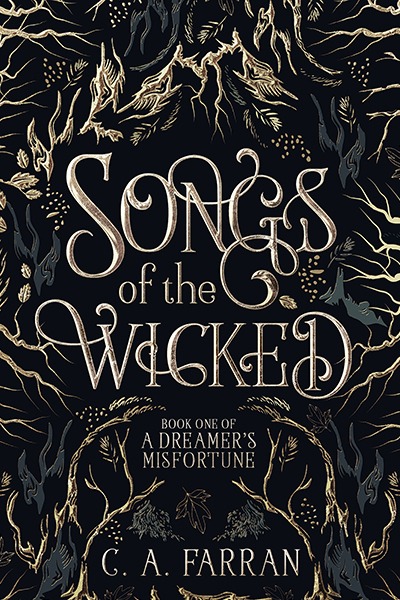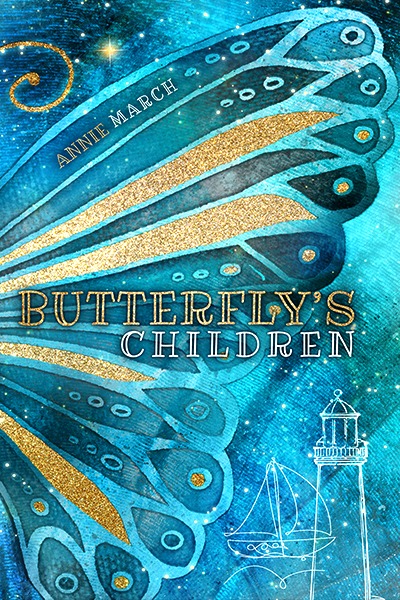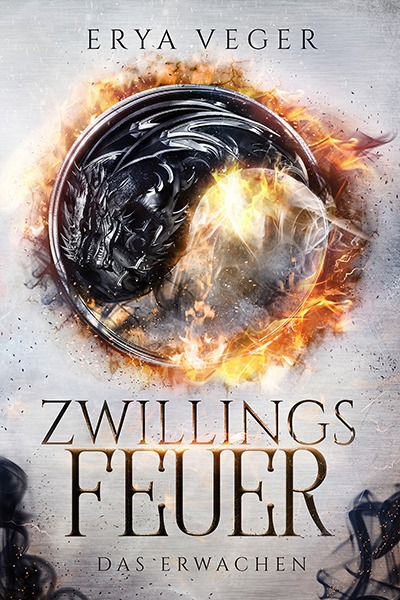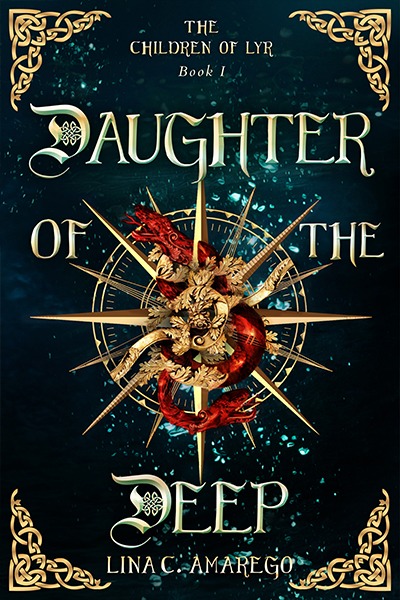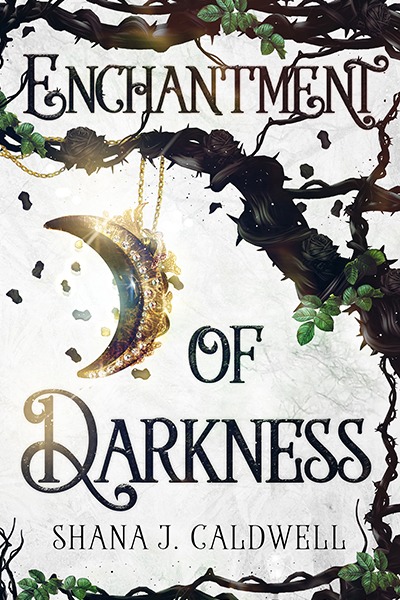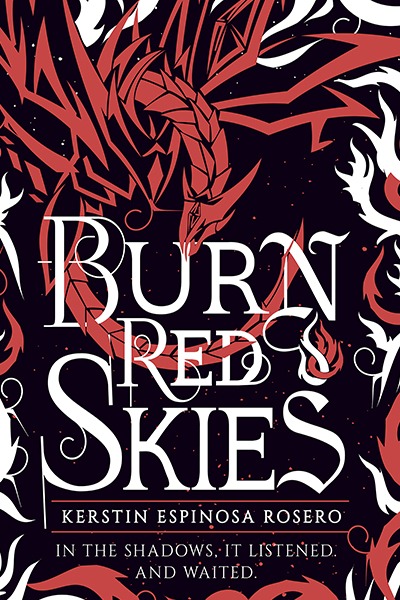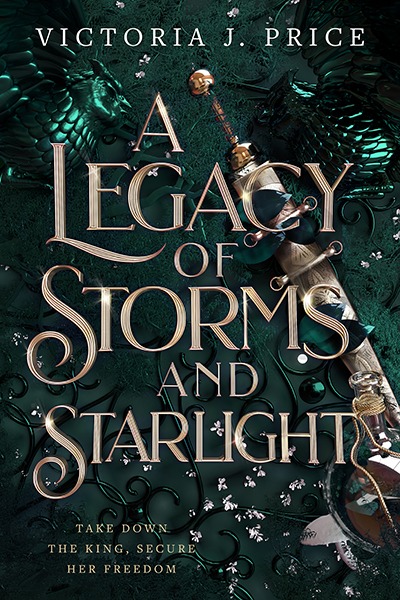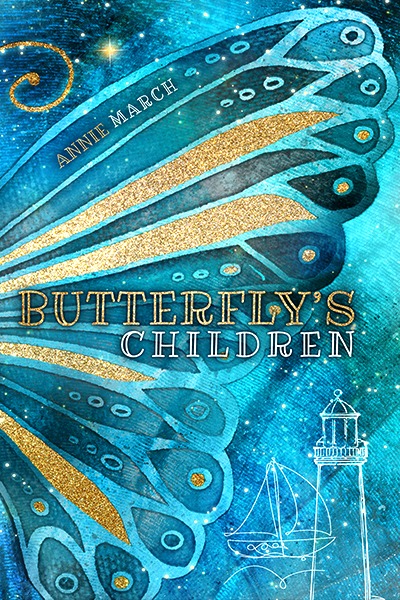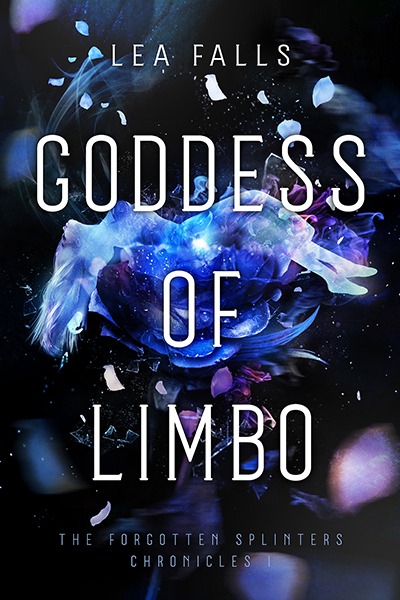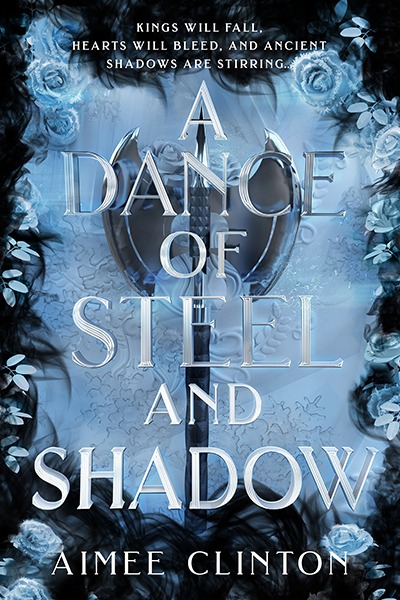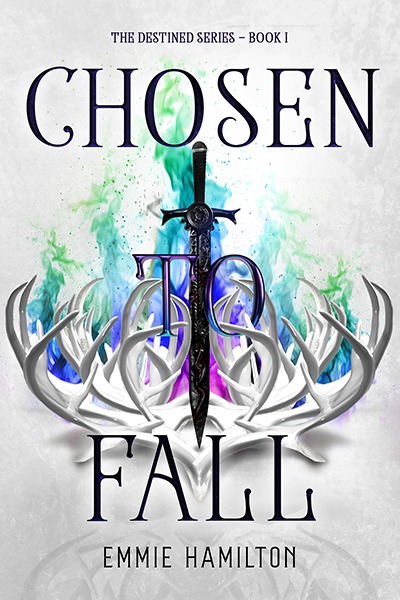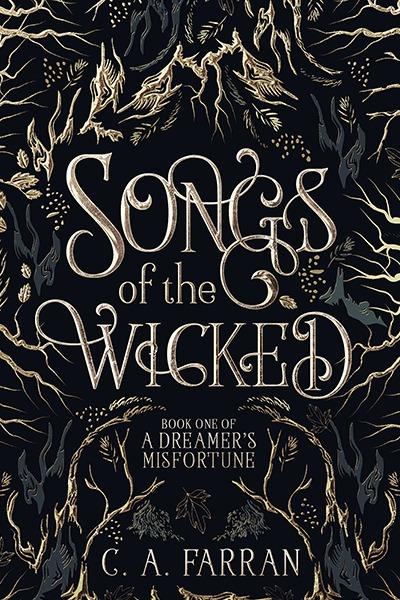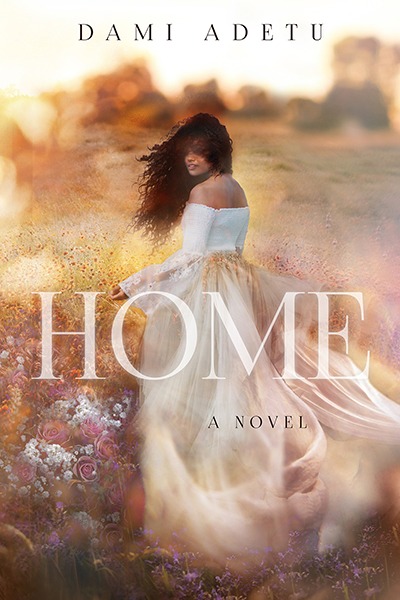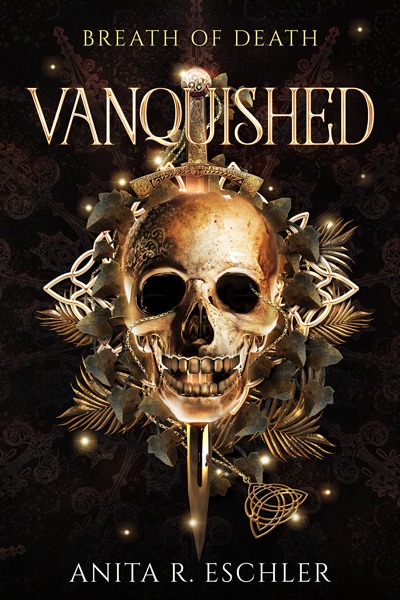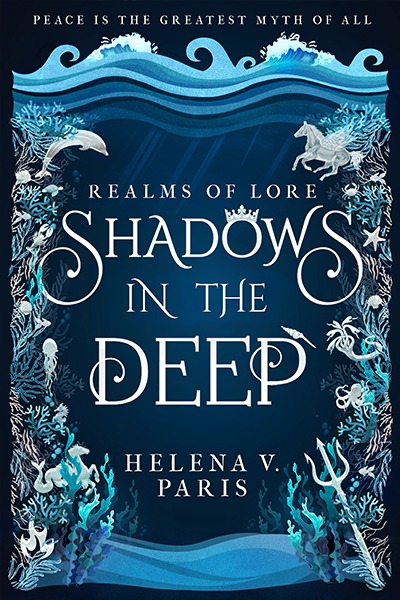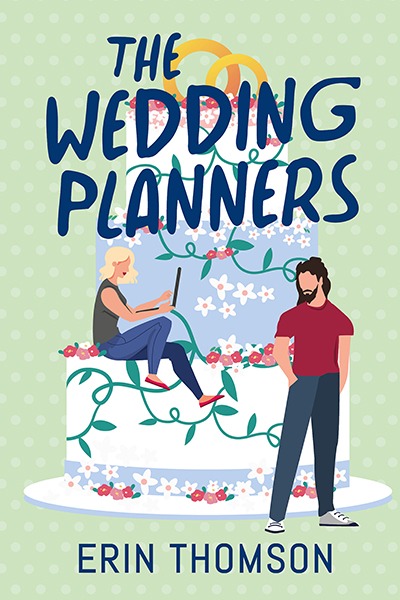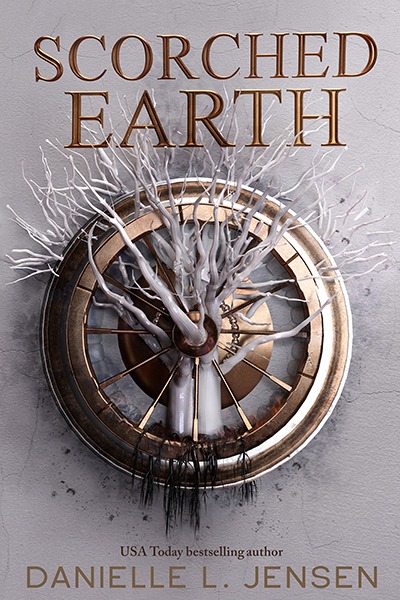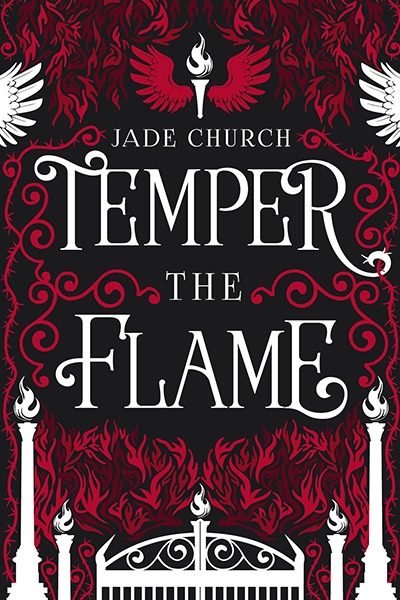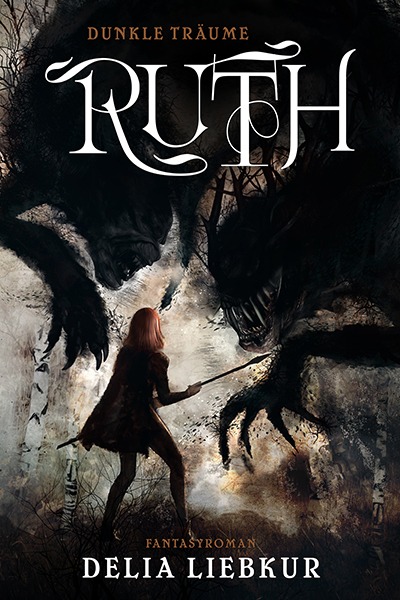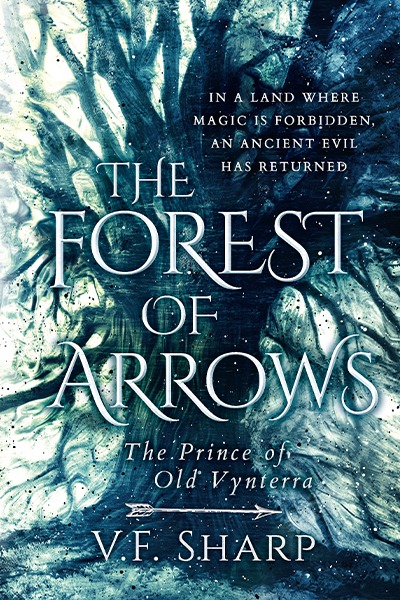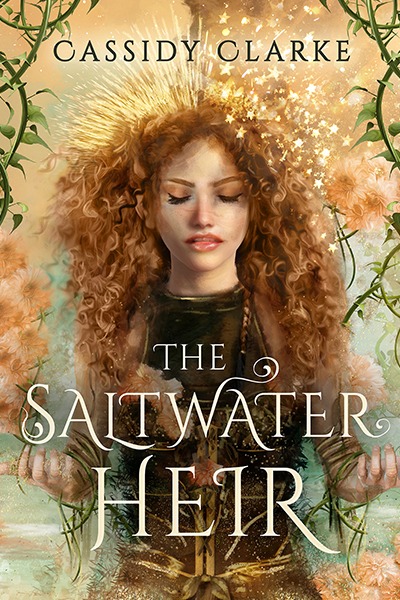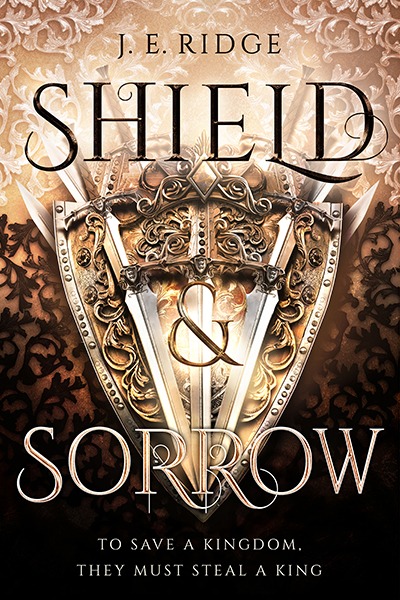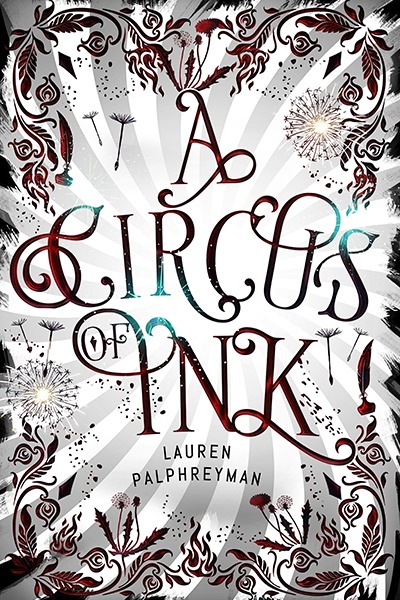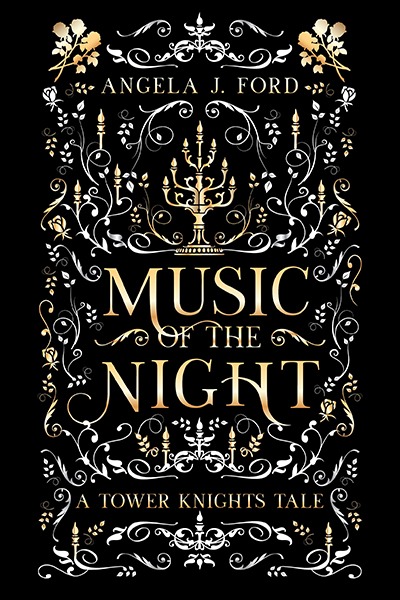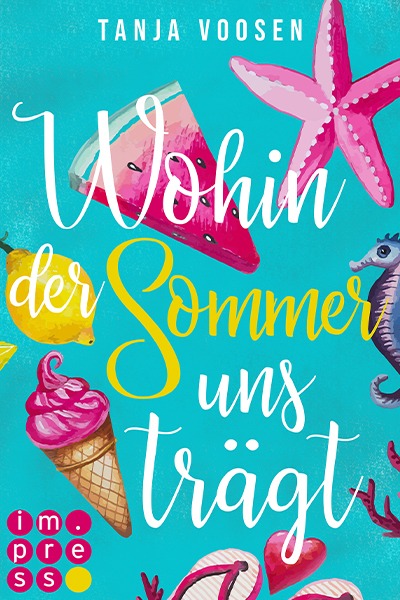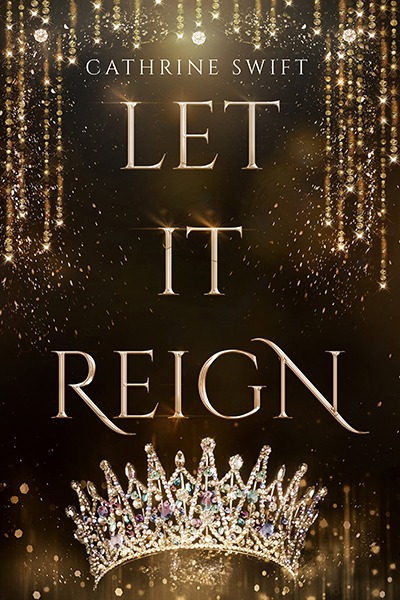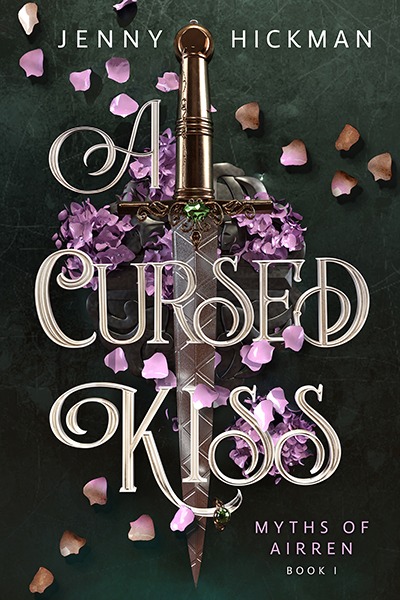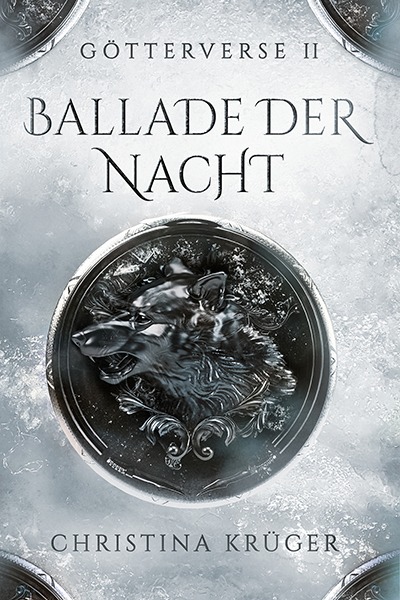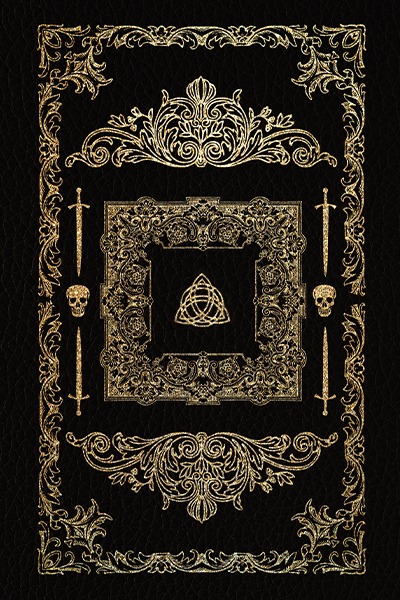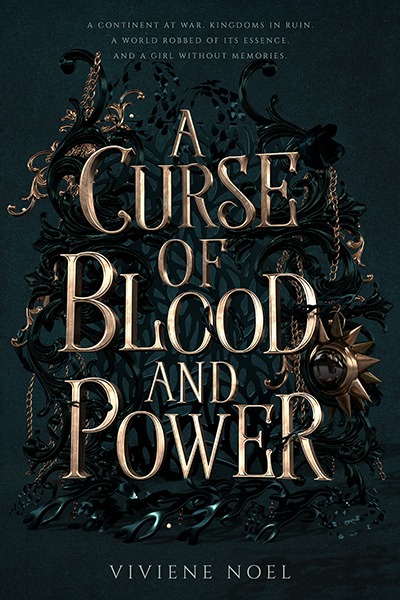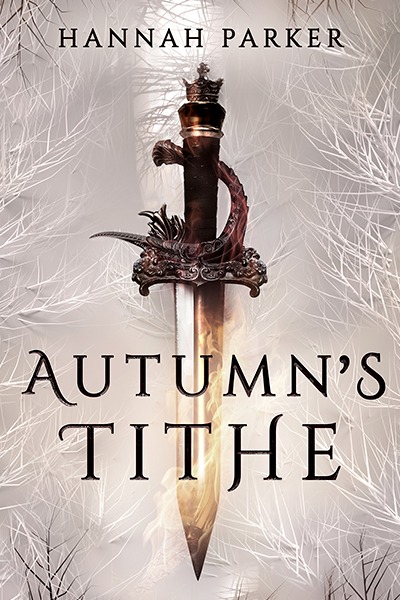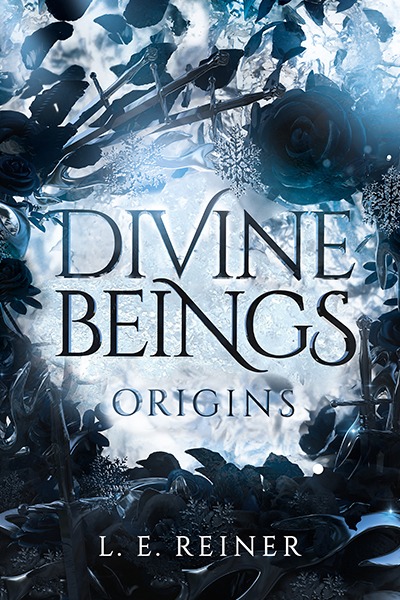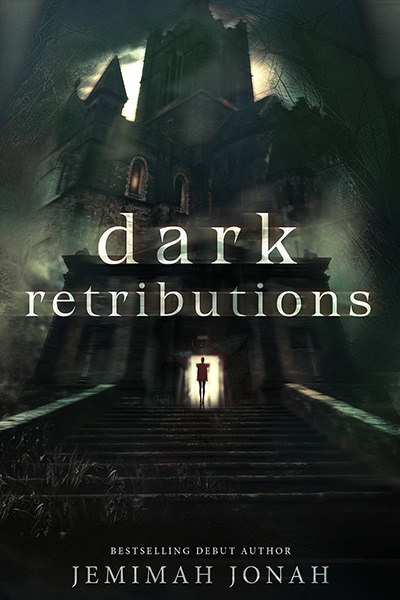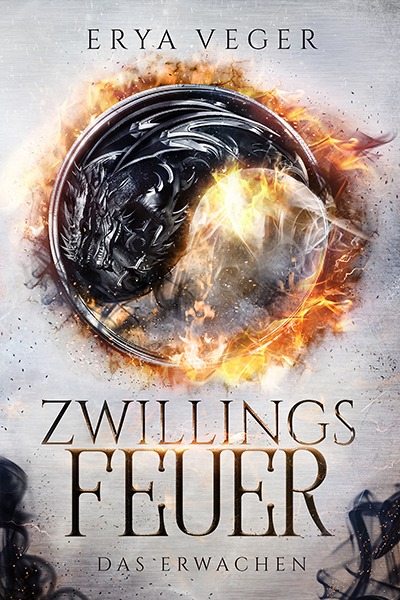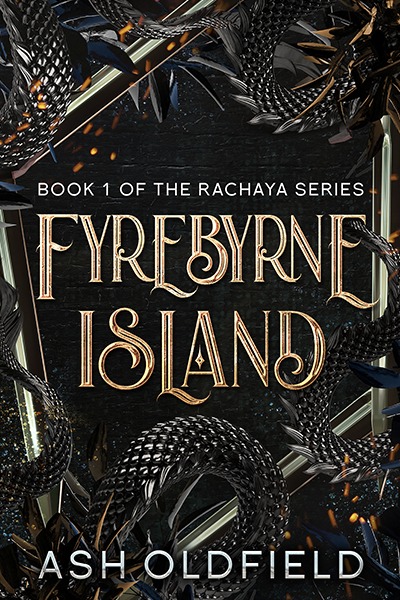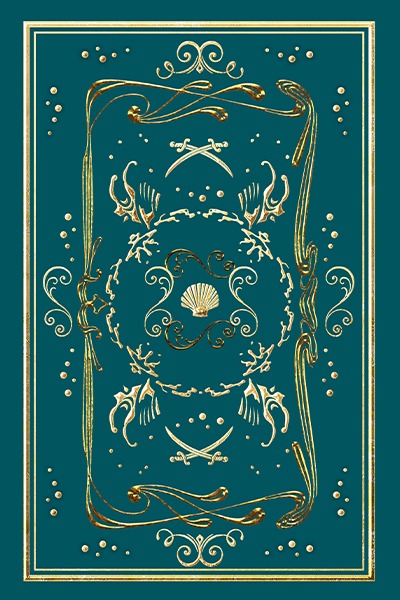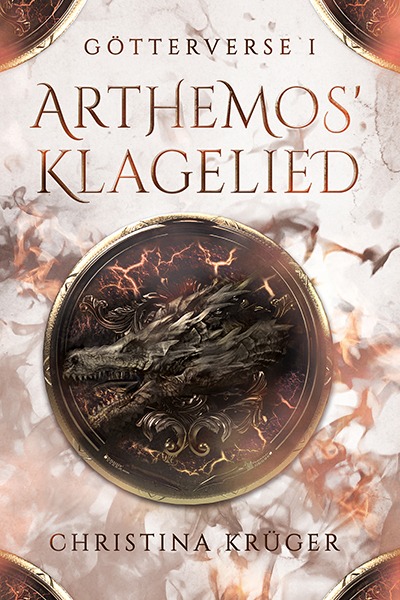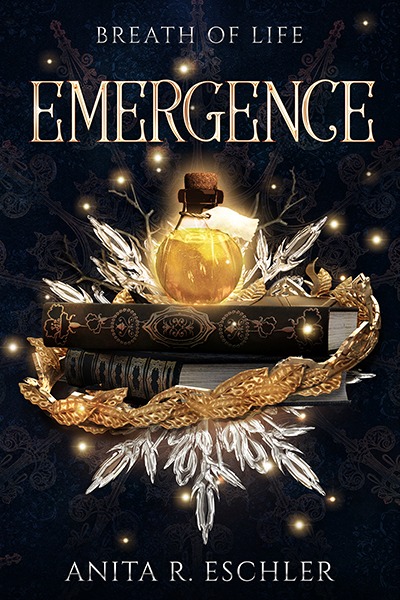 "Everything you can imagine is real."

Das ist so wahr und ich liebe dieses Zitat von Pablo Picasso: Die Illustrationen für Buchcover-Designs gestalte ich auf Basis von lizenzfreien Elementen hauptsächlich selbst, weil ich glaube, dass dadurch jedes Buchcover als wahres Unikat hervorgehoben wird. Deswegen verwende ich speziell für Buchcover-Designs keine fertigen, lizenzpflichtigen Stockfotos (es sei denn, es ist erwünscht).
Durch die Vielfältigkeit der einzelnen Gestaltungsarten (3D Design, Illustration, Digital Drawing Style, Composing) sind der Realisierung der Design-Projekte keine Grenzen gesetzt.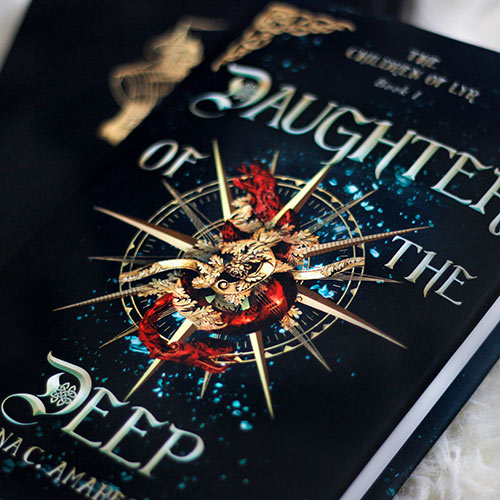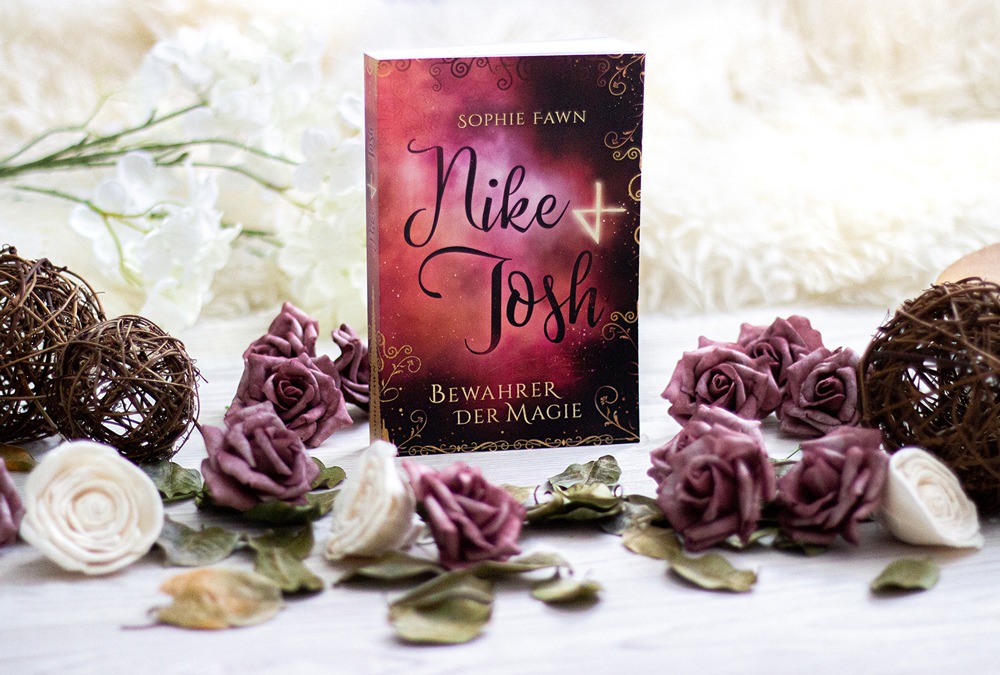 Briefing & Collaboration
Konzept, Design, Reinzeichnung, Nutzungsrechte: Nachdem du mir eine E-Mail mit deinen ausführlichen Design-Wünschen geschrieben hast, werde ich mich bei dir zeitnah melden, um weitere Projekt-Details wie offene Fragen oder Kosten zu besprechen. Jedes handerstellte Design ist unterschiedlich zeitaufwändig, deswegen biete ich für Buchcover-Designs keine Festpreise an.
Damit ich weiß, in welche gestalterische Richtung es gehen soll, schicke mir gerne eine Auswahl an Beispiel-Buchcovern, die dir besonders gut gefallen, per E-Mail zu. Um die Druckdateien direkt im richtigen Format zu erstellen, solltest du mir das gewünschte Format im besten Fall mitschicken.
Auf Basis des Briefings gestalte ich einen Design-Entwurf, der deine Buchcover-Idee widerspiegelt. Nach Beendigung des Projekts sende ich dir alle relevanten Dateien zu und übertrage dir die erweiterten Nutzungsrechte am Design.
Erfolgreiche gestalterische Lösungen

After years of professional experience in creating media design, in addition to book cover designs, I of course also offer a variety of other design services:
I create book & magazine design, merchandising design, web & social media design, logo & corporate identity, label & packaging design and advertising & business design.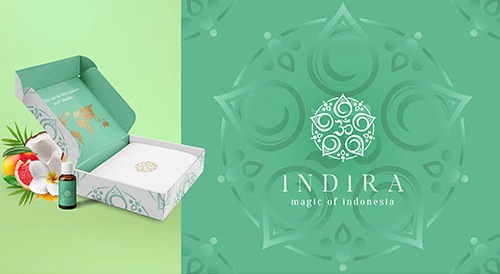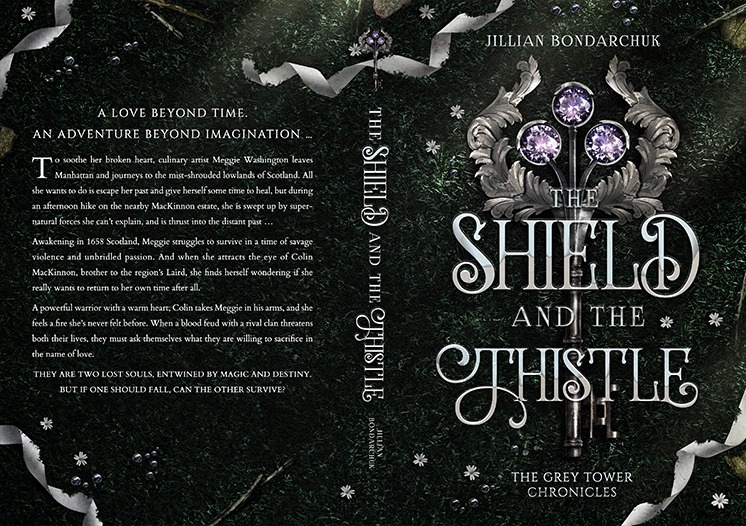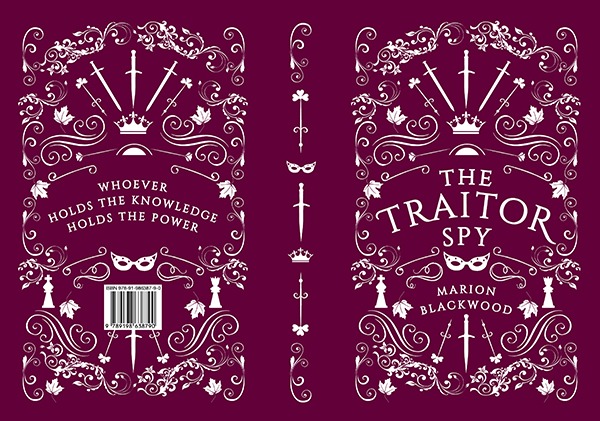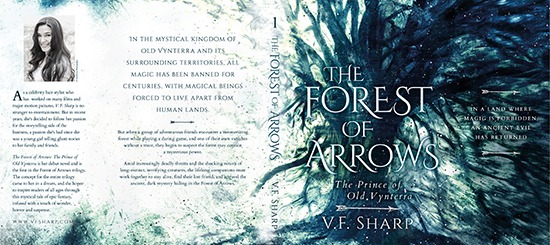 "My designer was very helpful, enthusiastic, and talented. I loved the design she made. 10/10." ★★★★★

Ashton D. Skidgell
Author of RECKLESS SKIES
"Great artist, highly communicative and responsive!" ★★★★★

Michael G. Munz
Author of MEMORY OF DRAGONS
"Brilliant. The design was exactly what I had envisioned and fits perfectly with the book concept." ★★★★★

Nick Baker
Author of THE STONE OF MADNESS
"Such a wonderful experience! So professional and talented. She really understood my vision and made it even better. " ★★★★★

Lina C. Amarego
Author of DAUGHTER OF THE DEEP
"It was a joy to work on my book cover with Coverdungeonrabbit and I'm already looking forward for the next project :-)" ★★★★★

Raphael Lang
Author of DRACHENDIEB
"Got exactly the right feel for what I was after on first attempt, and very easy to make ongoing changes until I was happy. Hope to use again." ★★★★★

Jeffrey Collyer
Author of DREAMS AND SHADOWS
"Amazing work! Very responsive and did an excellent job with what I was looking for." ★★★★★

J. E. Clifton
Author of THE VANQUISHED
"Coverdungeonrabbit was such a joy to work with! Really communicative. Took direction well, made changes quickly and efficiently. I would absolutely work with this designer again." ★★★★★

Leah R. Cutter
Author of BLOODIED ICE
"Coverdungeonrabbit is THE BEST to work with! She did such a beautiful design with both of my book covers. Absolutely loved every step. She was so supportive of my vision but brought her own style to my book cover and really made it come to life. Can't thank you enough for everything!!! She is so lovely to work with - HIGHLY RECOMMEND!" ★★★★★

Becka Kanell
Author of SOLARIS
"Coverdungeonrabbit was a breeze to work with, conscientious and detail-oriented. She was always prompt with messages and editing turnaround. I loved going back and forth with ideas; she brought my vague brainstorms to life and then took them way beyond my best imaginations!" ★★★★★

J. R. Larsen
Author of PASSION TRILOGY
"Coverdungeonrabbit has been great to work with. I really could not have asked for anything better. The design looks great and the whole process was very smooth. Only designer you'll ever need!" ★★★★★

Spencer Labbé
Author of THE CASTAWAY KING CHRONICLES
"Fran has created the most amazing book cover for my debut novel, Broken Wings: Love, Lies & Fairy Tales. From start to finish, Fran has been more than helpful, extremely professional and very caring. Fran listened to my ideas and showed great patience with my changes and requests. I honestly couldn't have asked for a better designer, and I hope we can work with each other again in the future. Thank you for taking my vision and creating something so beautiful!" ★★★★★

Mandy Morrissey
Author of BROKEN WINGS
"My design was for a book! Franzi did an absolutely amazing job! She should be famous for the type of work she does. I will go to no one else to do my work. She is the best! Her talent is unparalleled. You won't be disappointed. She has a level of passion that can both match and surpass any vision." ★★★★★

Kelvin Womack
Author of ELUSION OF FREEDOM
"Coverdungeonrabbit is fantastic! Love her work, her patience and kindness. Her work is absolutely stunning!! And I love her honesty as a professional. She will give her opinion if something will not look right or if something I am requesting will lose its resolution. However, she leaves the final decision to the author. She's just fantastic to work with! I will DEF be using her for my future book projects! She's a keeper ;)" ! ★★★★★

V. F. Sharp
Author of THE FOREST OF ARROWS
"My book cover design is so beautiful, exactly the way I envisioned it. Coverdungeonrabbit is an amazing designer, her attention to detail is extraordinary, her patience and work ethic is worth applauding. I am very glad to have found her, she is amazing to work with and I am looking forward to having her talent on more of my work. I recommend her 💯" ★★★★★

Dami Adetu
Author of HOME
"Working with Coverdungeonrabbit was amazing!! She was always super fast, open to a lot of changes and also very understand for small changes and additional requests! I have not seen it with any other designer to have unlimited changes and to be so caring! I really felt she wanted to create something that I really like! I´ll definately hope to work with her again for future projects!! Thank you so much for everything!!" ★★★★★

Delia Liebkur
Author of RUTH - DUNKLE TRÄUME
"I may write fantasy books, but my imagination just CANNOT grasp working with anyone else. Franzi is absolutely amazing at her work, and her designs are nothing short of stunning. What I really admire is her passion and motivation, not only with which she does her work (which is already impressive by itself), but also how she makes you feel proud and confident of yours. It's a feeling you can't buy, and for that I wouldn't recommend anyone else. Thank you so much for everything!" ★★★★★

K. E. Rosero
Author of BURN RED SKIES
"Franzi is the absolute best to work with and I highly recommend her to any author that is wanting an amazing cover for their novel! With every little alteration I requested, she would always complete it quickly and exactly how I described. Additionally to being a highly talented artist/designer, Franzi is the most loveliest and caring person to collaborate with which makes the experience all that much more enjoyable. To every author out there looking for a cover designer; do yourself a favour and choose Fran! I honestly am over the moon with the end result and have already had a large amount of people interested in purchasing my novel. Thank you from the bottom of my heart, Franzi - for making this such a fun experience and creating a brilliant, clever masterpiece!" ★★★★★

Anita R. Eschler
Author of VANQUISHED
"I've worked with Fran on two projects now. The first one, I had a very clear image in my mind of what I wanted, and she created exactly what I imaged in my mind, only better. On my most recent project, I wasn't exactly sure what I wanted and gave her a description of the project, and she returned with a design that was so far beyond what I ever could have imagined on my own--it was stunning and captured everything about my book through images. She really cares about her clients' projects and is always so responsive. I'll never want to work with another designer again." ★★★★★

L. E. Reiner
Auhtor of DIVINE BEINGS
"I am so happy that I found coverdungeonrabbit to do the cover art for my novel. She was quick to respond and never once got frustrated at me when I asked for changes. The best part was, she was able to take a rough design of a key (the most important part of my vision) and turn it into a work of art! Super pleased! Immensely impressed! I'll absolutely be using her for my future cover art." ★★★★★

Jillian Bondarchuk
Author of THE SHIELD AND THE THISTLE
This is my second book cover that Franzi has created for me... and once again she has astounded me with her creative abilities! Honestly, I am so proud of the masterpiece she has produced and I cannot wait to show it off to everyone! "Franzi has seriously impacted my life so positively; her optimistic outlook on life with her easygoing nature, makes collaborating so enjoyable and stress free! There will be many more book covers that I am going to be asking her to do and I cannot wait to see what beautiful artwork she crafts for me next. Thank you from the bottom of my heart for bringing beauty into this world for me ❤️" ★★★★★

Anita R. Eschler
Author of EMERGENCE
"LOVE the design! It was perfect on the first try and I did not even have to ask for revisions. I love that she got my vision." ★★★★★

Angela J. Ford
Author of MUSIC OF THE NIGHT
"Absolutely amazing to work with, came up with a beautiful, elegant design and was so receptive to feedback! " ★★★★★
Jade Church
Author of TEMPER THE FLAME
"An absolutely fantastic cover artist. Good communication skills and a stunning final product." ★★★★★

J. E. Ridge
Author of SHIELD AND SORROW
"I love her! I can't wait to work with her again on my next project!" ★★★★★

L. E. Reiner
Author of THE HOUSE OF MAD
"So friendly!!! She took everything I wanted and created something exactly as I imagined it. Highly recommend!!" ★★★★★

Emmie Hamilton
Author of CHOSEN TO FALL
"The most incredible, talented and patient designer! I've already decided that I only want coverdungeanrabbit to design any future bookcovers in the future. Was so pleasant to work with- made the entire process incredibly exciting and pleasant. Would definitely recommend!" ★★★★★

E. Earle
Author of THE RISING SHADOW OF MADDOX BLACK
"Fran is such a talented designer and a pleasure to work with! She is very responsive and was helpful in answering my questions and updating the design with my feedback. I couldn't be happier with the results of this project, and I certainly will be coming back to her for more cover designs in the future." ★★★★★

Jason Dorough
Author of AKITHAR'S GREATEST TRICK
"Absolutely AMAZING work!! So fun to work with and took all of my crazy detailed feedback so well and created a cover that I am so so in love with. " ★★★★★

Hannah Parker
Author of AUTUMN'S TITHE
"The best and most efficient cover designer ever. Top quality and extremely professional work. Would 100% recommend. Will definitely be working together again soon to design the whole series! " ★★★★★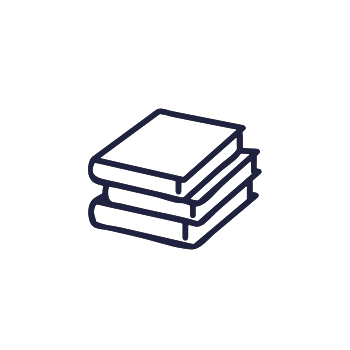 D. D. Boateng
Author of MORTEN
"Fran is absolutely amazing!!! I contacted her on pretty short notice and she was even quicker than I expected. I had a bunch of vague ideas and somehow she created exactly what I wanted! IT'S SO BEAUTIFUL! And she was a real joy to work with. Super helpful for a first-time indie, quick responses, and just really friendly. I loved working with her and will definitely do so in the future." ★★★★★

Lea Falls
Author of GODDESS OF LIMBO
"Fran has been fantastic to work with. She was communicative, more than open to making changes, and extremely pleasant and supportive! But most importantly, she worked hard to make sure that the cover design she created was exactly what I wanted. I will most definitely want to work with her again. " ★★★★★

Kate Argus
Author of THE WYNDSHAPER
"The fact that this talented human, took my blurb and transformed it into a book cover that is just so stunning is...WOW. Mind blowing. I know I've found my designer in her. The best!" ★★★★★

Jemimah Jonah
Author of DARK RETRIBUTIONS
"So so happy with my cover. It was beyond my dreams and Fran was so understanding, sweet, patient and lovely. I'm so grateful to have found her. Can't wait to see what covers she creates for my future projects!" ★★★★★

Cathrine Swift
Author of LET IT REIGN
"Nothing to say beyond just perfect." ★★★★★

Viviene Noel
Author of A CURSE OF BLOOD AND POWER
"One of the best experiences I've had with an artist. She truly puts so much time and care into what she does. Look forward to working with her in the future!" ★★★★★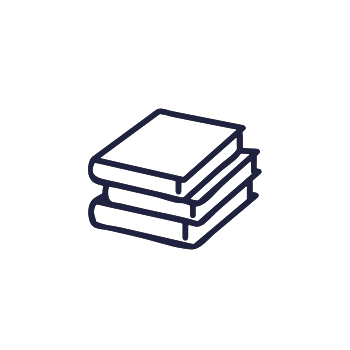 Adina Chiles
Author of SECRETS OF A ROSE
"Franzi is a joy to work with! Great communication, prompt replies, easy coordination of the project. And her designs! So beautiful. She really has an eye for detail and creates such stunning covers. Absolutely recommended!" ★★★★★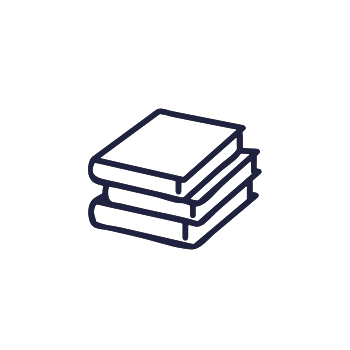 Nadine Mutas
Author of DÄMONISCHE VERFÜHRUNG
"Having never worked with a book cover designer before I had no idea what to expect going into this process. But Fran made the whole thing so smooth. She was endlessly patient as I tried to get my head around exactly how I wanted my design to look, and provided a quick turn around with changes. I'm so happy with my final design!" ★★★★★

Erin Thomson
Author of WEDDING PLANNERS
"It was absolutely wonderful working with Fran. She was able to take the start of a concept and turn it into something absolutely stunning. She was also patient with me as I navigated my own setbacks with figuring out my own publishing needs as a first time author. Would highly recommend!" ★★★★★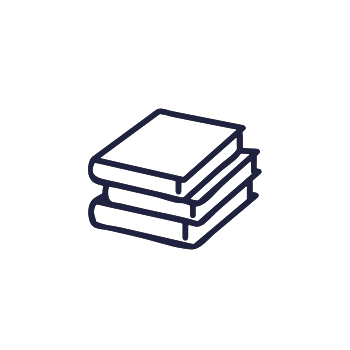 H. Noah
Author of BLUEBIRD AT MY WINDOW
"Fran is amazing!! She truly understood what I wanted, even though I had only given her a very general explanation of what I was looking for. When she sent me the first draft of the cover, I was completely blown away! It was perfect right from the start and it was even more beautiful than I would have ever dreamed. I couldn't be happier! Thank you, Fran, for this absolutely gorgeous cover! :)" ★★★★★

Marion Blackwood
Author of THE TRAITOR SPY
"What a great experience! Fran was endlessly patient with me and made sure my book cover was exactly what I needed and wanted. I can't wait to work together again!" ★★★★★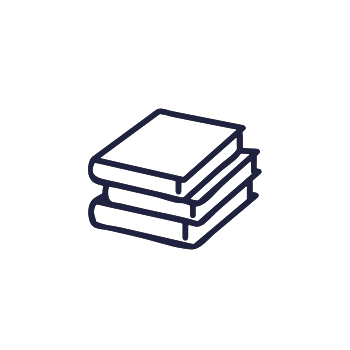 A H Serrano
Author of VILE & BLESSED
"The designer understood what kind of story I wanted to tell. Her great cover catches the substance of my book and brings its characters to live. As far as her drawing skills are concerned it's one of the most beautiful, most fascinating covers I've ever seen. Furthermore the designer is extremly friendly, helpful, and enthusiastic. I hope I can do lots of other projects with her." ★★★★★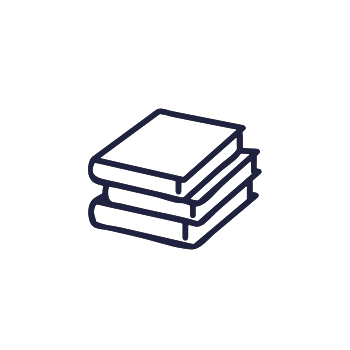 Kaja Evert
Author of KLINGE & BLUTMAGIE
"Fran is a true pleasure to work with. She took my disjointed vision for the cover and created a masterpiece. In addition to being extremely talented, she's timely and responsive. When she finished, I immediately booked her for my next project!" ★★★★★

Jenny Hickman
Author of A CURSED KISS
"Fran has been wonderful to work with. So kind and patient and incredibly talented, with amazing communication throughout. Such a joy to work with and I can't wait to continue the rest of the series, too." ★★★★★

Victoria J. Price
Author of A LEGACY OF STORMS AND STARLIGHT
"ABSOLUTELY AMAZING! Her talent and professionalism is unparalleled!!!" ★★★★★

C. A. Farran
Author of SONGS OF THE WICKED
"I found Fran by chance on Instagram and instantly fell in love with her work. After a few initial enquiries, I booked her for my project. The whole process took about a month. Fran was always polite, cheerful and helpful, but most importantly, she was able to create a truly stunning cover based on the vague idea I had given her, when even I couldn't see my own vision clearly. She was more than happy to make a few tweaks and adjustments, and sent the finished files over promptly. I cannot fault her. I am so glad I found her and I can't wait for her to create more covers for me in the future. Thank you, Fran!" ★★★★★

Aimee Clinton
Author of A DANCE OF STEEL AND SHADOWS
"Look no further. You have found your cover designer. Franzi is the most professional, caring and creative book designer ever. Everything you suggest or ask, she takes in and makes your cover or designs 10 times better. I cannot wait to work with her again! I suggest to everyone who ever looks on her website to work with her :)" ★★★★★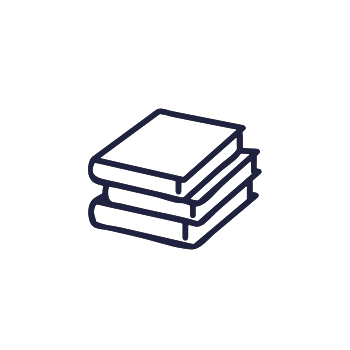 Ben Annett
Author of THE PERFECT BLOOD SERIES
"I had a vision in my head but Fran created something so beautiful that it surpassed anything I could imagine. I've spent years dreaming about what this cover will look like and Fran brought it into reality and I will forever be grateful! The process was so seamless and she was so easy to work with. Thank you so much!" ★★★★★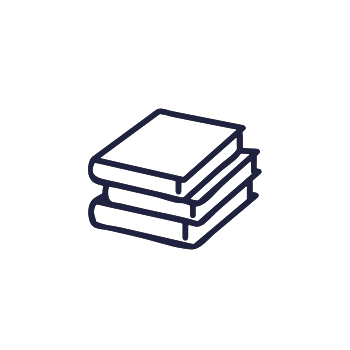 Ellouise Liston
Author of OF BLOOD AND WATER
Designer & Book Lover

Franziska Stern has been working as a professional designer for over ten years and she especially enjoys illustration, webdesign and printmaking. She successfully completed her training as a media designer at a medium-sized newspaper publisher in Germany.
"We were created to create."

The love for art and design is constant in her life. Es gibt nichts Besseres als sich kreativ auszudrücken.
Working on new, creative projects with good people is a joy. She particularly loves designing book covers, and the excitement of weaving and reflecting the story into my images.